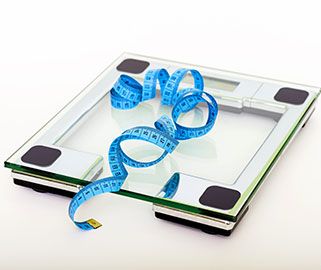 14 Jun

Weight Loss – No.1 Benefit of The Banting Diet

Sometimes, even we can't believe the benefits our members report from just a few weeks on the Banting Diet. It is insane.

We have cases of members curing themselves of, or dramatically improving more than 20 different conditions – without hunger. The winning 'side-effect' of our program, by a country mile, has got to be weight loss and loss of inches.

The Banting Diet works by lowering your carb intake to a point that your body switches from using carbs as fuel. When you have no carbs left to burn, your body turns to burning your fat. Your body burns this excess fat without you needing to starve yourself, without you needing to exercise and without you needing to spend any money on pills, shakes or supplements.

Sound too good to be true? Check out this video to understand how it works:

And guess what, if the Banting Diet is good for insulin resistance, it is good for all of the related illnesses that come with it:

Real Meal Revolution's unique approach

When you go low-carb, the advice from all of the experts can be super daunting if you take it all at once. From micronutrients, macronutrients, sleep, fasting, getting your head right, the thing with peanuts and lentils, controversy around honey or artificial sweeteners to the side-effects that low-carbers talk about – there is way too much info to get through quickly and simply 'dive in'.

That's why we developed our program with the customer in mind. And what does someone who wants to lose weight want the most? They want a program that is simple, easy, delicious, effective and sustainable.

Enter the Banting Diet and its unique four phased approach. We have distilled the noise to give a simple, practical, step-by-step pathway to your Awesome Weight.

The Banting Diet was designed to allow you to Observe your current situation, Restore whatever damage has been done through your diet, and then completely Transform your health and your life before Preserving the good work you have done – for good.

Banting works, and it works fast. Here are just a few things some of our current members said.

Also, find out how much weight Brian managed to lose with Real Meal Revolution.

This is the list of foods that Real Meal Revolution tells people like Brian to eat when they are on their road to awesome. You'll see by the foods on the Banting Food Lists that Real Meal Revolution could literally be the most delicious way to reach your awesome weight and stay there forever. You just need to know how to use those foods, and we have you covered. Real Meal Revolution's phased approach will help you reach your awesome weight with ease.

If you want some of these benefits for yourself or a loved one, there is no need to wait. You can join immediately and change your life today.