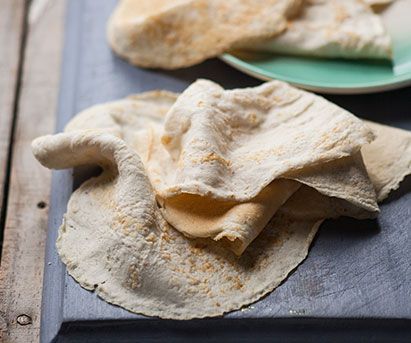 Carb-free Cauli-wraps
Cauli-wraps are another superb "fake carb" for which we owe thanks to the cauliflower. They won't keep as long as a standard tortilla so you'll want to freeze them and defrost as needed.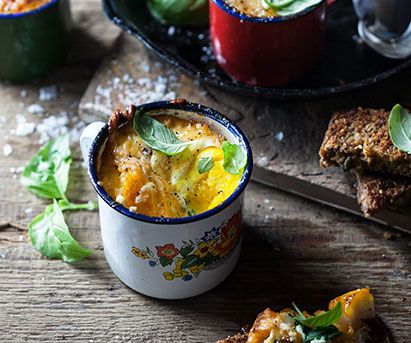 Baked Eggs with Haddock, Cheddar and Spinach
Eggs are one of the most nutritious foods you can eat and this is a great way to start the day.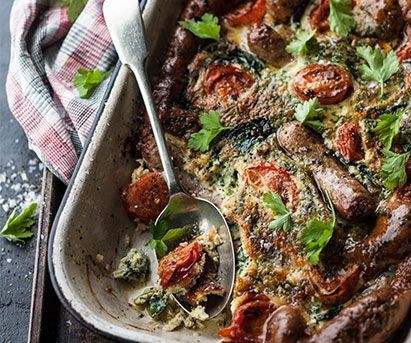 Banting Toad in the Hole
Toad in the Hole is a traditional British dish, but this has been adapted for banting and will make for a filling breakfast.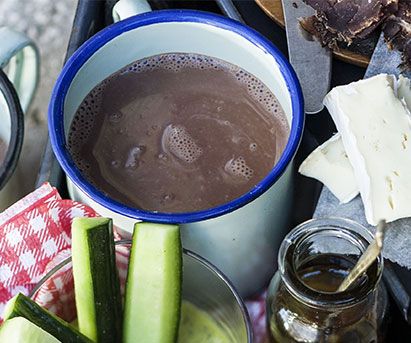 Banting Cocoa
This banting Cocoa is very easy to make. Who said you couldn't have a delicious hot drink when banting?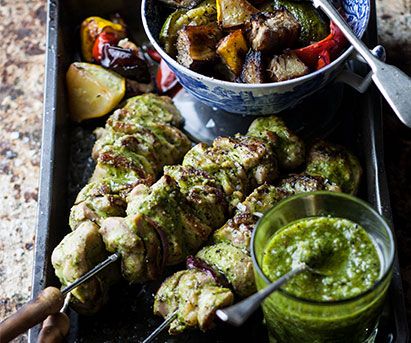 Chicken Espetada with Warm Pesto Veggies
Espetada roughly translated from Portuguese means "skewered", also commonly referred to as a kebab. Kebab means many different things in different parts of the world so for safety sake, if you don't feel like saying ES-PE-TA-DA, you could always just say 'skewer'.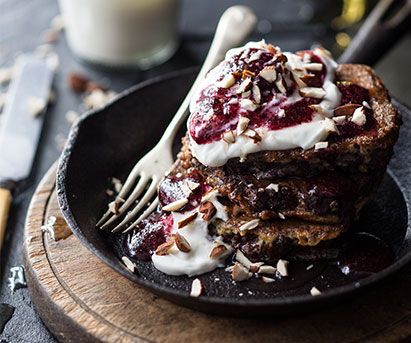 Coconut French Toast
Unless you are in a flying rush in the morning, this is well worth it.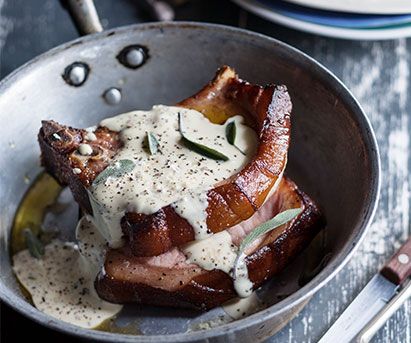 Kassler Chops with Bubble and Squeak
Kassler Chops are smoked pork chops and are a traditional German cuisine.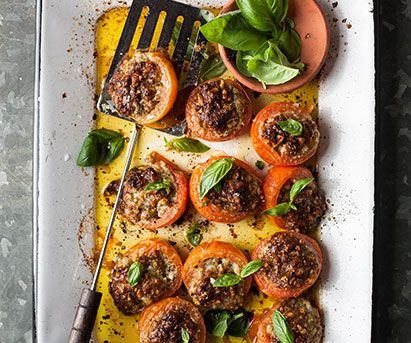 Parmesan and Walnut Crusted Tomatoes
This is a great veggie option for those who can't handle eating rich meat every morning. It's packed with heaps of goodness.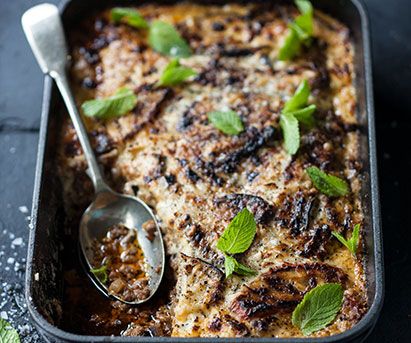 Beef Moussaka Topped with Creamy Parmesan
Moussaka is believed to have originated in the Ottoman Empire and was also popularised in Greece. This is a much more exciting, aromatic alternative to lasagne.