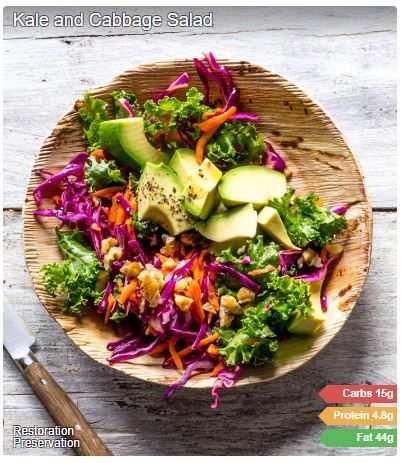 26 Jul

Low Carb Meal Plan of the Week – Meatless Monday to Sunday

Low Carb Meal Plan of the Week – Meatless Monday to Sunday

Our latest meal plan at RMR is a blueprint to 7 days of totally low-carb, totally vegetarian deliciousness.

We've got quite a few vegetarian members, who we have struggled quite a lot with keeping their carbs low while still getting enough protein. Making this kind of week tasty was a fun challenge.

This is what we developed…

First up, it is a lacto-ovo meal plan which means it includes eggs and dairy. That's a huge help as eggs and dairy are both nutrient dense and high in protein and good fats.

Before getting into the food, some logistics. As much as we like to think our members get cooking for every meal of the day, we've had to settle on the idea that most people only cook for supper. While for some, that might even be a stretch, we would urge you to cook every night.

We believe the easiest way to get your eating right is to cook, you could order foods that mimic the meal plan from an online store or in ready-made-meal form. That would still be better than eating cake.

Watch Jonno make the Seed Crackers

3 Low-Carb Breakfasts

To keep it simple, we've gone with two options for breakfast. We find mixing it up too much often creates an out-of-hand shopping list, and too many leftovers. You could alternate each day, or you could do three days of one and four days of the other. That's up to you but we've gone with alternating.

Option 1: boiled eggs with avocado
Option 2: Nut butter, kefir and berry smoothie

We also threw in an omelette on Saturday. If you take that down, you won't need lunch. An easy in if you're working on fasting.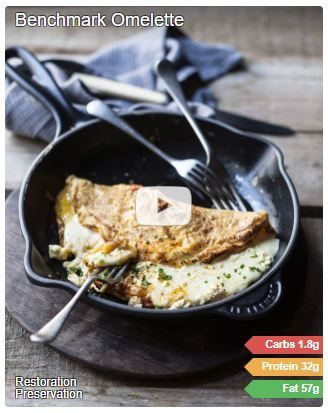 3 Low – Carb Lunches
My opinion on lunches – 'ain't nobody got time to cook lunch' – unless it is Saturday or Sunday. And even Saturday is a push. Much like the breakfasts, we'd recommend alternating.
Option 1: Hearty vegetable soup with seed crackers (you'd follow our tips here and make it on the weekend)
Option 2: Roasted courgette hummus and seed crackers (light snacky lunch)
Option 3: Caprese salad with sesame crackers (they taste like wheatsworth, but they're better)
The rest are leftovers apart from Sunday. Sunday lunch has a 'Sunday Roast' equivalent that involves roasted cabbage wedges and some char-grilled courgettes with cheese and toasted walnuts.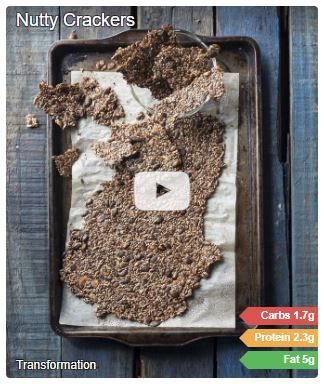 7 Low-Carb Dinners
These suppers are low maintenance and take one hour max, to prepare.
The week kicks off with Charred halloumi and roasted pepper salad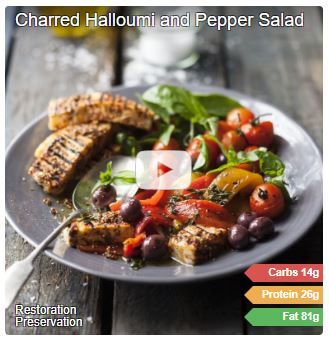 Tuesday night we've got pesto courgetti with panned tomatoes with a bit of grated cheese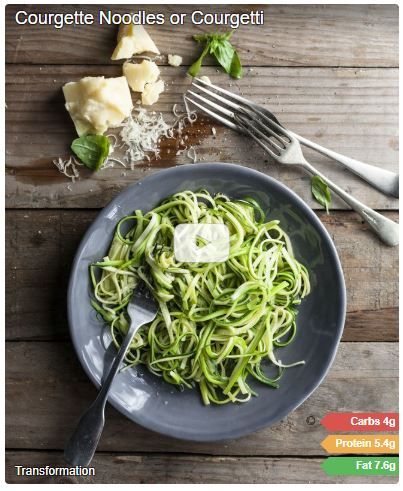 Wednesday is a do it yourself salad of a roasted pumpkin, peppers, goats' cheese and a few other morsels with my apple vinaigrette.
Thursday is Saag Paneer which is a light spinach curry with grilled pieces of Paneer (an Indian cheese similar to ricotta in flavour but closer to feta in texture)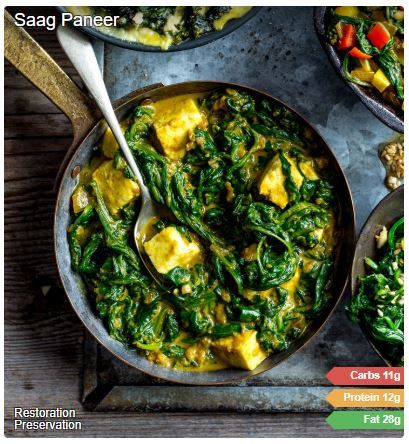 Friday night we made kale. But we made it with cabbage, and nuts and avocado and a great dressing.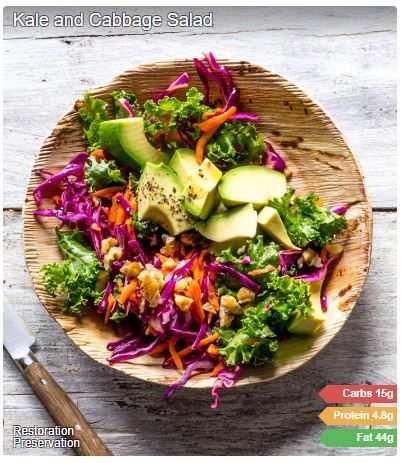 Saturday night you're in for the best cauliflower of your life with berbere spices, fried garlic green beans and pastry-less spanakopita.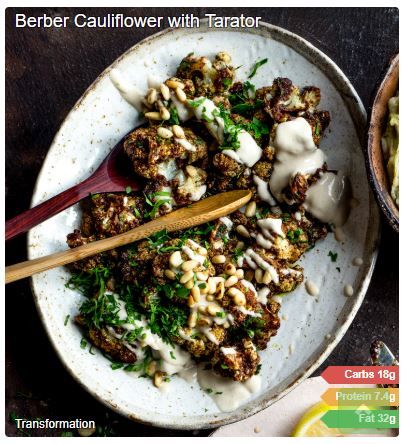 Sunday ends with week with mushroom sosaties (South African skewers) which you can cook on the grill or your griddle pan if you have one.
You could follow this meal plan 'Free-Style' or you could let us help you do it. To start with, we've got a shopping list ready to go with everything you need to buy for this week. We've also got meal tracking tools, over 600 low-carb recipes, more than 50 meal plans like this and a community of like-minded people to bounce ideas off. Find out more about that here.
Real Meal Revolution members also get bonus content from me like tutorials and extra recipe lessons.
Join Here
If you want to get to date before we get married, start by downloading the low-carb food lists. Get to know them first. We're not going anywhere xx