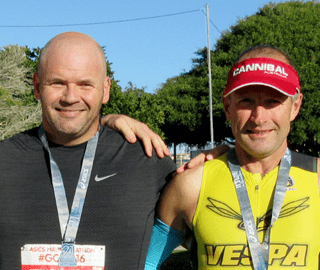 30 Jun

A shining testimonial for Certified Banting Coach, Andre Obradovic

A shining testimonial for Certified Banting Coach, Andre Obradovic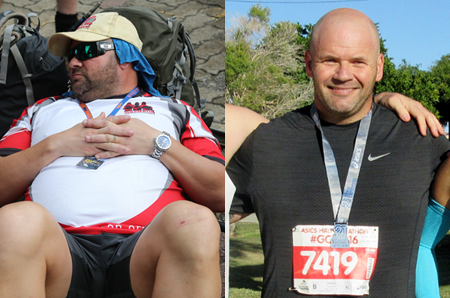 In the words of Todd Berry:
"I have been working with Andre Obradovic for the last six months as he has been training me for the New York Marathon in November. His training regime has been endurance-based exercise using heart rate zones.
I am a complex client as I have several medical and psychological conditions; namely, Type 1 Diabetes, Epilepsy, High Blood pressure, Complex and Severe PTSD, Anxiety, and Depression.
Andre's guidance and training system have been very effective, and my running has improved significantly. Following on from this I have also sought counsel from Andre with regards to nutrition. Although my running has improved, I have been unable to shed some unwanted kilos.
Andre with the support of my GP introduced me to the Banting diet, low-carbohydrate high-fat (LCHF) way of eating. The results have been outstanding, and it has been easy!
In the last seven weeks, I have lost 12 kilograms. I am feeling strong, healthy and full of life. In addition to the weight loss, I have seen significant results in the aforementioned conditions. My GP has reduced my blood pressure medication by half; my general mood has stabilised, and my reliance on insulin has dropped significantly. I am only using approximately 20% of the insulin compared to my daily usage before starting the Banting Diet. I am not hungry, and I do not crave sugar or bread.
Andre has helped me considerably, and I am very grateful for his support and knowledge. He is very caring, compassionate and quickly establishes a rapport with his clients which I think is a rare but essential quality."