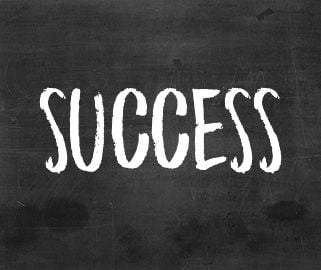 28 Jun

A June of Winning

The latest Banting Diet success stories from Real Meal Revolution members

Our Banting Diet success stories keep climbing each month, and even more so since we implemented our phased approach to low carb diets on our online weight loss program.

Our members have been racing through the phases of Banting on their road to supreme health and Awesome Weight:

Last month was epic with some of the amazing feeback we had.

In June, the feedback has just gotten better. Keep reading to see how our members are transforming their lives.

————————————–

From Maxine, Launceston, Australia

"I really love the Banting 2.0 program and the Road to Awesome calculator – feel this is far friendlier than the old version."

———————————-

From Audrey Williams

"I am enjoying using this plan and find it very encouraging and 'safe.' So far I am doing very well."

———————————–

From Helen Tanner, Perth, Western Australia

"I've thoroughly enjoyed being on the program, I had been doing LCHF by myself for a number of months not for weight loss but to try change some other gut issues before joining the RMR, but I enjoy the support and ideas provided. My husband who was overweight has taken the journey with me this time and I'm amazed by his results as well. And no griping that he is hungry!"

————————

From Colleen Blundell, Kenilworth, Cape Town, South Africa

"I've been trying Banting on and off for years but this program is such a great guide as far as how much to eat, etc. Also more than any other program it hones in on the real reasons for being overweight – not just a food formula."

————————————

From George Allan

"I've made a good start – weight and fat percentage now on a downward trend."

———————————-

From Michelle Whitaker, Tygervalley, Cape Town, South Africa

"I need constant motivation so your emails of encouragement help me keep Banting 2.0 – top of mind."

——————————–

From Jan du Toit, Krugersdorp, Gauteng, South Africa

"Your Program is sublime – thank you."

——————————-

From Lize Weber, Kraaifontein, Cape Town, South Africa

"I am pleased that I understand Banting quite a lot better. I have stopped eating carbs in Feb 2017, but was not losing weight. It is only now that I use the meal tracker that I fully understand how carb consumption really works."

——————————

From Margie Kennard-Davis, Modderfontein, Johannesburg, South Africa

"It is extremely motivating using RMR! I love the plethora of info and the easy writing style used. Videos are very interesting."

———————————–

From Renette Hartridge, Brighton, UK

"Feel much better overall. I lost 3kgs in the first three weeks. Today I hit my first goal of 77kg, down from 84kg since 15 May. That is a total of 7kg or 1 stone as they say in England and the equivalent of 14 blocks of butter in weight loss. I am motivated to keep going down to my next goal of 70kg by mid-September and down to my awesome weight of 63kg by mid-December."

———————————

From Amanda Bornstein, Sydney, Australia

"In three weeks I've lost 6 kilos – amazing loving the program!"

—————————-

From Gabriella Giraud, Johannesburg, South Africa

"The program is awesome! Thank you for your devotion."

————————-

From Margie Kennard-Davis, Modderfontein, Johannesburg, South Africa

"I'm 7kg and one dress size down in six weeks, just in the Restoration phase! Yesterday I got out some old size 14 jeans I haven't been able to wear in yonks and I feel fab in them. I'm sleeping less and better, the brain fog has lifted and I feel alive & bouncy! RMR rocks!"

————————–

From Helen Tanner, Perth, Western Australia

"I have been so impressed with what diet has done to help my gut issues that I have decided to study nutrition and dietetics. Hopefully I can become part of the movement to change people's ideas about how they eat. Thank you for all the good work."

We just love helping people transform their lives by eating delicious food. If you too want to reach your awesome weight without starving yourself of the pleasures of real food, you should join us.