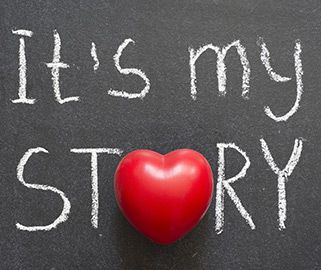 19 Nov

Mariam's Banting Story

Mariam shares her Banting story with us, along with her delicious pizza recipe.

In 2013 Mariam started dieting. She lost 22kgs in a year, but struggled to keep it off. It took six weeks to lose 100g, but she persevered, at the same time, unfortunately her health began to suffer – she had severe endometriosis and fibromyalgia.

During an operation, the surgeon discovered that her bowel was blocked and rotten – he was forced to cut 40% of it away, luckily there was just enough left to reattach. She spent two weeks in hospital and many months recovering from the two surgeries. She was told that it would take about a year to recover, but to this day she still can't bend over without feeling discomfort.

Mariam still has fibromyalgia, which is pain in the muscles, but may manifest as flu-like symptoms that never go away, with constant stiffness and aches. She refuses to take medication, although her doctor suggested a low dosage of Amitriptyline, an anti-depressant, which is known to treat the symptoms of fibromyalgia.

During the recovery time after the operations, she gained all the weight back that she had lost, and more.

Her turning point, to regaining her health and happiness, came when she lost her father tragically three months ago. He was only 66 years old when he suddenly passed away due to a heart attack, which the doctors called a myocardial infarction. He felt sick one day, was booked into hospital, and the next day he was gone.

He was such a huge part of her life, he lived with her family and they worked together too. She thought that he was eating healthily, but he loved his carbs and ate about 8 slices of bread a day. Mariam is 37 years old, but she feels 67 – after the shock of her dad passing she realised that something needed to change and that her dad would want her to be happy and healthy. Her goal is to lose 25kgs.

A friend of hers gave her a copy of the Real Meal Revolution, which she read and that was all the convincing she needed. Her husband started Banting with her, he is a doctor, and the science made complete sense to them both. The only part she was a little sceptical about was the fat and butter, which she had always thought was a no-no. Mariam's husband has lost 3.5kgs in two weeks.

Mariam loves cooking and baking, but calls herself a "non-eater." She can go all day without eating and then binge on all the food that comforts her.

Mariam has been Banting for just 17 days, but has already lost3kgs and can feel a difference. She doesn't feel so sluggish, doesn't get hungry, doesn't need to snack and she absolutely loves the food.

Before she started Banting she cleared out all the cupboards and gave all the non-Banting food to an orphanage.

She has converted her whole family into Banters (12 family members, two of which have type 2 diabetes) and has created a whatsapp group where she posts all her recipes and the food she makes every day. This motivation and sharing of recipes gets everyone excited and as she states, "half the battle is knowing what to cook at night."

Now she says that fat is her friend. The advice that she can give to anyone just starting out is to mentally prepare themselves. Clear out all the cupboards of temptation, get the support of family and friends and don't do half measures. But, most of all, enjoy the food! Make it exciting and delicious. Her family doesn't miss the carbs at all.

Her pizza recipe came about because her family were in the mood for nachos. She couldn't find a Banting recipe anywhere, but decided that they would be much happier eating pizza instead.

Being a baker, she combined a few recipes, and it worked! Her seven year old ate the pizza and said "Mom, this is better than normal pizza!"

Mariam feels so inspired by Jonno's cooking videos on the course. When she learned how to render fat she started making her chops like that and now her husband won't have them any other way – he doesn't even miss all the sauces and spice and just loves them with salt and pepper.

She wants to share her pizza recipe with everyone because we're all in this together. We all want to be healthier. She says that everyone deserves the health that God gave us and making food look and taste good is important on the journey back to health. "Cook and eat yourself thin", she declares!

We are so proud of Mariam, and are really enjoying having her positive attitude as part of our online forum. If you also want to claim back your health and happiness, join our online course today and become part of the community.

Good luck on your Banting journey Mariam, we are beside you every step of the way!