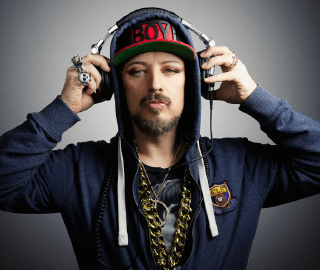 26 Nov

Boy George is a huge fan of cauli-mash

Bow Down Mister! The Karma Chameleon of Pop, Boy George, is a huge fan of cauli-mash and thinks the Real Meal Revolution is the perfect replacement gift to a birthday dessert.

This week there was much excitement in the office as we were tweeted by Boy George who is apparently a huge fan of the Real Meal Revolution.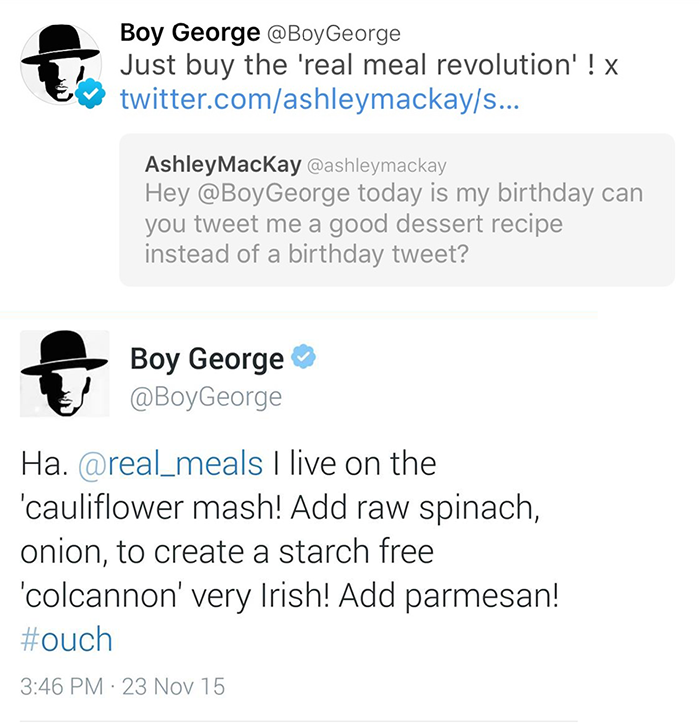 We think his "mash-up" of cauli-mash and colcannon is a perfect side for dinner at the "Culture Club."
Boy George has lost almost 40kgs since 2013 following a diet free from bread, and other carbs, and sugar, and is now a huge advocate of low carb high fat.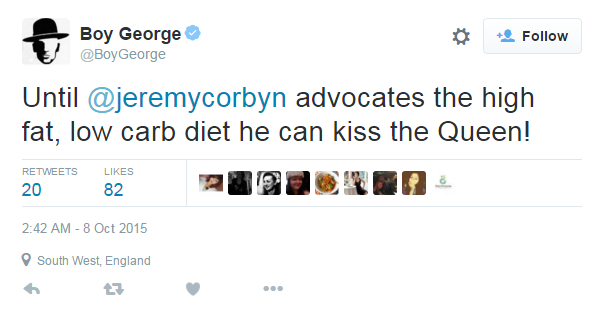 We have to bow down to that!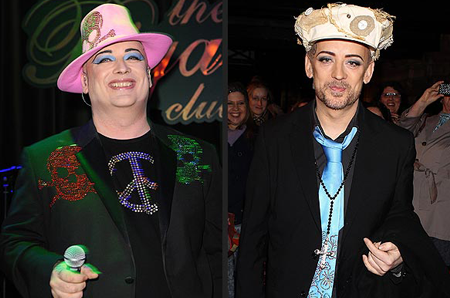 For other up-to-date news in the world of Banting join our
online community
today.