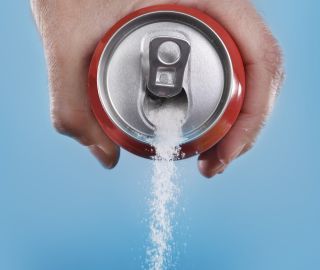 14 Jul

The sugar debate: Is sin tax the answer?

The international obesity and diabetes crisis is no secret, and the British Medical Association has come up with a potential combatant that would hit consumers the hardest – a 20% tax on sugary drinks. But could this "sin tax" really be the answer? Opinions vary, and the issue is becoming increasingly sticky as politicians, economists, physicians and drink manufacturers join in the debate.
Facing Facts
First off, let's take a look at our country's health. According to an article published in Mail & Guardian last year, South Africa has the highest obesity rate in sub-Saharan Africa, and the national epidemic isn't showing signs of improvement. The World Health Organisation predicts that obesity-driven diabetes across sub-Saharan Africa will double in the next 20 years. The issue of South Africans' sugar consumption is therefore more relevant than ever.
But are sugary beverages really to blame? By all accounts, the answer appears to be yes. According to a study published in Medical Economics, researchers estimated that regular consumption of sugary drinks may have been responsible for approximately 13 300 deaths from diabetes, 45 000 deaths from cardiovascular disease, and 6 450 deaths from cancer in 2010 worldwide. "There are no health benefits from sugar-sweetened beverages, and the potential impact of reducing consumption is preventing tens of thousands of deaths each year," the senior author of the study concluded.
In an interview with the BBC, British physician Dr Aseem Alhotra similarly argues that sugary drinks could be described as "mini health time bombs" since consuming just one such drink per day increases the risk of Type 2 Diabetes, even in slim individuals.
Could sin tax be the answer?
But could slapping excise tax on soft drinks really make a difference? Let's take a look at the effectiveness of "sin" tax on other vices such as cigarettes. New research indicates that the number of South African smokers has markedly decreased in the past two decades, partly due to new laws prohibiting cigarette ads and smoking in public places, but mostly as a result of mounting excise tax. It is therefore clear that implementing sin tax on public vices is an effective deterrent. Many would argue that sugar is not as dangerous to public health as cigarettes, and that "monitoring" sugar consumption is a violation of consumers' freedom, but medical professionals, like Dr AseemAlhotra, are increasingly advocating the need for governments to speak up and take action to curb the sugar-fueled epidemics of obesity and diabetes.
Sugar tax in other countries
A similar taxation model was implemented in Mexico on 1 January 2014 with sweetened drinks receiving an excise tax of 10%. Sales of these products have subsequently decreased by as much as 12 %, but drinks manufacturers argue that increasing tax on their products isn't the answer. In another interview for BBC News, a spokesperson of the Food and Drink Federation claimed that this particular tax model is not a long term solution to the problem as consumer demand will return to its original patterns. "The real issue here is obesity, and the best way to tackle obesity is with balanced diets, physical exercise, and proper nutritional education," he argued.
Conclusion
Knowing the devastating effects of sweet soft drinks on international health, is South Africa ready for "sugar tax" to be spent on public health education? A possible alternative would be for the soft drink industry to voluntarily reduce the sugar content of its products, but we're not holding our breath.
To find out more about some of the dangerous effects sugar has on the body and how to break the addiction join Karen Thomson on our Beginner Banting Online Course where she talks about sugar addiction.