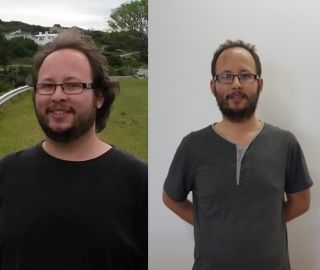 17 Jul

The Full Monty

We're on the receiving end of bucket loads of positive Banting testimonials a week, most arriving via email and our testimonials wizard . Banting has changed the lives of hundreds of thousands of people. It feels good.


We have a small, passionate team at RMR . We love real food and welove being part of the changes that people make in their lives. For our team, changing lives has given new meaning to the phrase 'just another day at the office'. But we don't actually get to meet our Banting heroes very often. In fact, it is only at talks and launches that we really get to engage with the people whose lives we've changed.


When we look for people to join our team, we comb through hundreds of CVs to find individuals with a genuine hunger for greatness. Self-belief is as much a basic requirement as reading and writing in our office.

In November last year, we interviewed Jonathan (A.K.A. Monty) over the phone while he was in Port Elizabeth. Monty's CV was ridiculous. It was overflowing with distinctions, volunteer work, entrepreneurial and educational activities back to back. "We don't need to meet you. You believe in yourself. You're successful already. No brainer. Monty, you're hired."

With a background in coaching and teaching, Monty joined us to improve our external communication and the support on our Online Banting Program. He was tasked with making sure Banters could get the best out of the program and themselves during their time with us.

He uses our meal tracker day in and day out to ensure it is accurate, useful and helpful to the most technically challenged users. He monitors the forum to make sure conversation stays warm and helpful for those in need of support from fellow banters. He spends time reading the work of our friends like Mark Sisson , Loren Cordian , Eric Westman and the experts from the LCHF Convention. It is important to review the videos and notes to be sure the quality of production and content are equally impressive.

You wouldn't know it, but if you have engaged withus online , even via email, then you've engaged with Monty in some way. Monty has been a game changer for Real Meal. He has put himself through the paces and has added value to us and the Banting community.

Thing is, when Monty arrived at the RMR offices he wasn't in the best of shape. This was the Full Monty.

After seven months working at Real Meal, Monty now looks like this. He's slimmed right down, but because he is Banting, he's always full.

Monty moved cities, started a new job, learnt new stuff and lost some weight. He is now a healthier and happier man. Monty told us he believed anything was possible. Whether we believed him or not didn't matter. He decided he was going to change and it just so happened that, because of the nature of his job, he was directly involved in a whole bunch of stuff that helped him make change.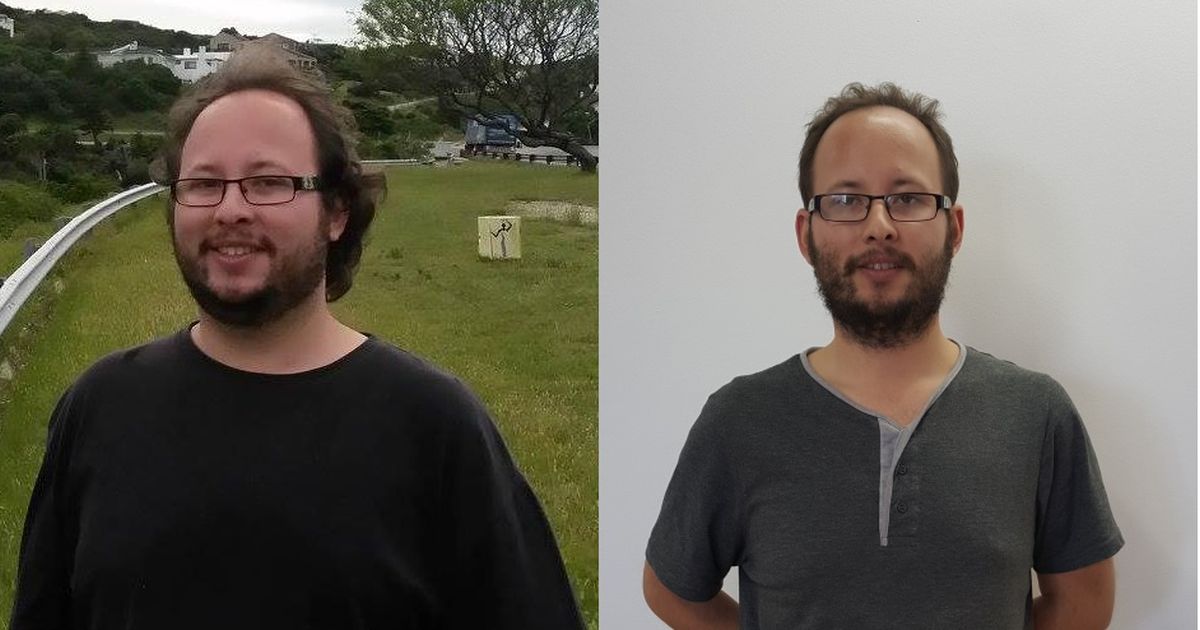 Monty before at 96kg | Monty now at 75kgx

Setting goals is easy. Changing your life to achieve them without the right knowledge, tools and support is really tough. What drastic moves do you need to take, across your entire life to make your dreams come true? Here is a good start if you're keen on Banting.

Watching Monty steadily get healthier and thinner over the last seven months has inspired me. He has made such big changes and seen great results. Most of the team had their Banting revelations a few years back so it's nice to have Monty in the office as our own true living breathing testimonial. He reminds us why we're here, every day.
To change the world, one meal at a time.
Thanks for reading,
Jonno