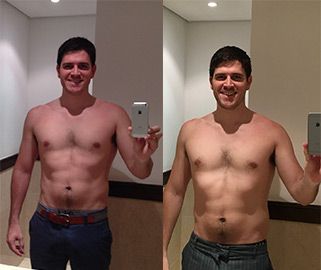 11 Nov

Week 5 & 6: The Double Header

Last week I was swept off to Joburg for a book tour so I didn't make time to blog about my previous week of training. Here is a brief overview of the week before last.
I'll call it, 'Getting Cocky'
I fought through some tough times over the preceding weeks. I got sad. I had some epiphanies. Most of all though, I just did the work regardless of what was happening in my head. I was all like, 'Thanks for sharing. Now I'm doing work'.
It's not that simple, but you can read more about it in weeks one, two, three and four.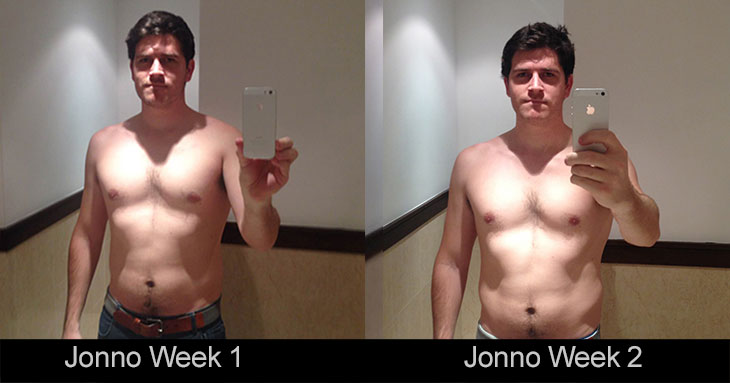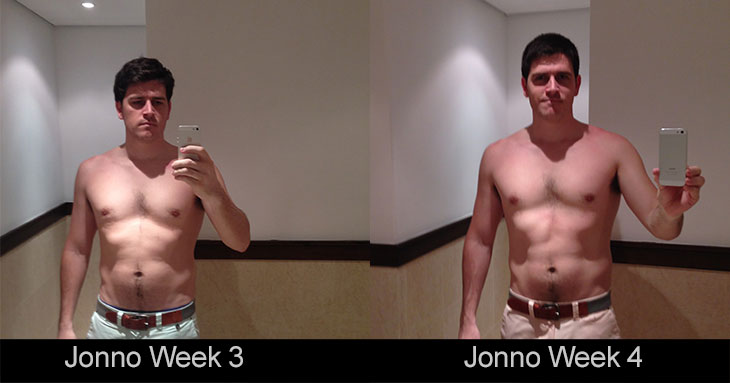 I was fit after swimming 460kms, but I wasn't strong. The week before last, I could feel how strong and fit I was getting. Stronger than I had felt in ages. Maybe ever.
One of the things we forget about exercising, or anything really, is that the fitter you get, the harder you can train. I remember that studying was much the same. When I took study leave, the first few days I could only handle about six hours of studying. Towards exam days I could get through 12 hours of study in one day. Faster and more effectively too. Exercise is the same. When you're fit, you can get fitter faster.
Banting isn't any different from exercise or studying. On your first day of Banting you might be trying to figure out whether you're full or not. You could feel like you're clutching at straws. You might be begging for mercy. Once you get the hang of no sugar and get to grips with your appestat, you might have a go at pushing yourself a little further. I know Brian Berkman, one of my Banting heroes, used to try and leave one or two mouthfuls on every plate he ate. He did that to teach himself that he didn't need to finish.
The week before last, I hit Black River CrossFit like there was no tomorrow and I felt like I was getting fit enough to get fitter faster. I hit the box four times, but over and above that, I did my own 15 minute ab workout each day. I wasn't even that wrecked by the Friday. I did rest on the weekend, but on Monday I gave myself another drilling before flying out to Jozi.
The reason I called this post, 'Getting Cocky' is because while I was punishing myself in the gym and feeling good about it, I started getting it into my head that my goal waseasy.
It's called,'Life gets in the way'
Before I flew out to Jozi last week, I took a mirror shot and I was suitably impressed with my results.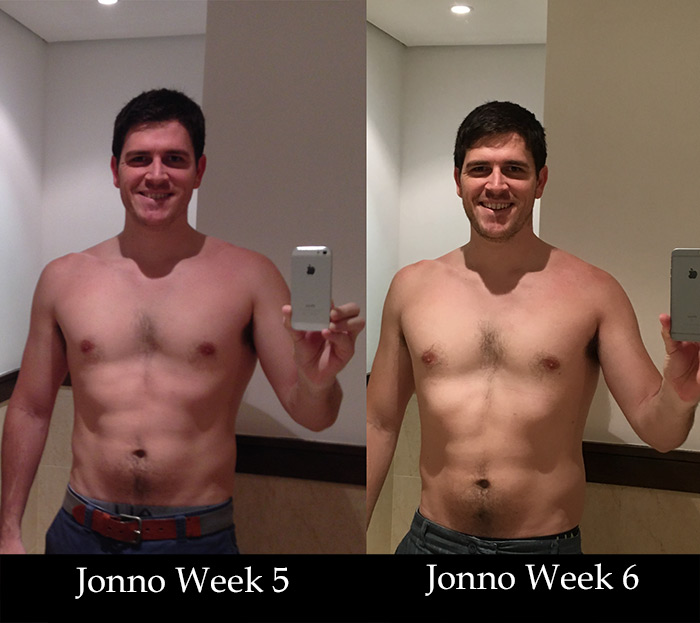 We squeezed in seven events in two days. Prof and I were both stuffed. As a result there was no training on Tuesday. Wednesday also got a miss as I was pooped from the late home arrival followed by an evening engagement. I felt half as fit as I did the previous week. After being malnourished for a few days and doing no training, it's like starting from scratch.
Thursday gave me the gift of food poisoning. I spent Thursday, Friday and Saturday in poor form with a bad tummy. I still couldn't eat anything on Sunday. When I hit Black River CrossFit on Monday morning it was like moving earth. I had to dig deep.
When I took my Monday morning photo, I was even more horrified to find that my week of no training had put me back a bit. I was secretly hoping that my tummy bug had helped me trim a little extra fat.
I guess I'm not out of the woods yet. The deal I made still stands. I still have a lot of work to do.
Last week was a gentle reminder to never take the breaks off. Keeping yourself at full tilt will give you great odds on recovering from setbacks. Even though I'm miles from the finish line, I'll take last week as a reminder that anything can happen. If you're unlucky like I am, anything that can happen, usually will happen.
If you're not a member already, I recommend signing up for our online program here. We've got exciting news coming this week.
Cheers,
Jonno