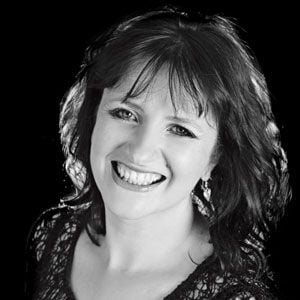 31 Aug

As A Published Nutritionist And Banting Believer, Sarah Flower's Passion Is Her Profession

As A Published Nutritionist And Banting Believer, Sarah Flower's Passion Is Her Profession.

Sarah is well renowned nutritionist who has been published in the Daily Mail and other publications. She has always loved cooking and nutrition and her career has stemmed from this love. Sarah's particular interests now fall within the LCHF lifestyle because of the benefits it has brought to her life.

She wants others to be able to experience these benefits by joining her Real Group. Real Groups are Banting Support groups led by Certified Banting Coaches like Sarah. Through these groups you are offered guidance and support that aim to ensure your Banting journey is a successful one.

Sarah shares some personal 'banter' from her Banting journey:

"My professional life is based on my passion for nutrition and cooking. I am a leading nutritionist and best-selling author in the process of writing a sugar-free, low carb family cookbook. My literature on nutrition is regularly published invarious national media – writing pieces such as; DailyMail, Healthista, Top Sante and others. I also make regular appearances on BBC radio answering questions and advising listeners about food and health issues.

My research into high fat diets convinced me to try a low carb high fat (LCHF) eating plan much like that prescribed by Jonno Proudfoot and Prof Noakes. I was so impressed with the results I have seen whilst Banting, I now promote this life-changing eating plan to clients at my clinic.

Recently, I have been conducting work in schools; educating young people about the long-term benefits of a healthy diet consisting of good fats and only the essential carbohydrates.

Do you think my knowledge and experience could be beneficial to you? As a Certified Banting Coach for The Real Meal Revolution I am here to help you! Join myself and fellow Banters to share your experiences and provide each other with mutual support under my professional guidance."

For more "banter" on Sarah's personal story and to see "Real Groups" that you can join, visit her homepage.

There are currently 180 passionate and dedicated Certified Banting Coaches across the world, each with a unique approach to health and weight loss, in our system. To find a group that suits your specific needs.