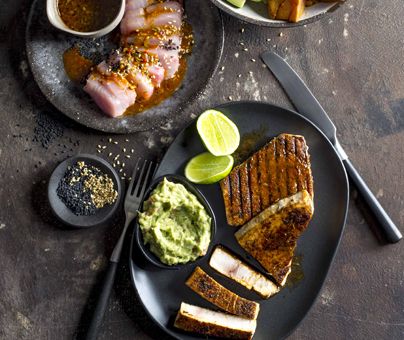 14 Aug

Low-Carb Meal Plan of the Week – The Easy Week Series #2

Low-Carb Meal Plan of the Week – The Easy Week Series #2

Each week Real Meal Revolution members get a brand new low-carb meal plan, filled with super simple daily meal instructions, and delicious recipes. To make it as simple as possible for you to eat low-carb, the shopping list with each meal plan is fully customisable. If you have an empty house one night, and four extras on Saturday, just change the quantities on each day, and push 'print' and you're ready to hit the stores.

When we announce the meal plan to RMR members, they get a bundle of extra recipes, along with cooking lessons and a whole bunch of other cool stuff for low-carb – think meal tracking tools, bustling community (like a private low-carb Facebook), a proven weight-loss framework and goal setting tools.

This week's meal plan is the second installment of our Easy Week Series. We're trying to push the envelope to see how much we can reduce the time you spend in the kitchen, while keeping it delicious, and healthy of course. 

Here's a vid of Jonno explaining it.

Jonno also demonstrated how to be better at steak this week. Check out his classic tips on getting steak perfect, for lots of people.

You'll skip breakfast most days, but for dinner this is what you can expect.

We kick off with Low-Carb Meat-Free Monday with this delicious Saag Paneer.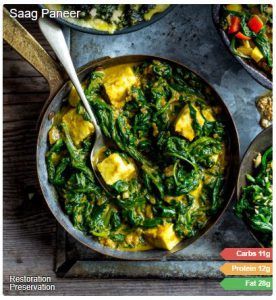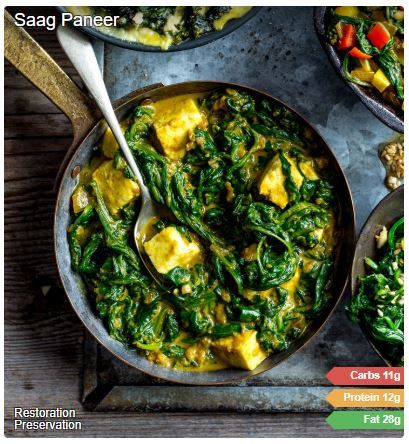 Tuesday you're getting One Pan Chicken and Mushroom Stew.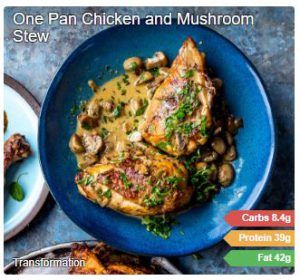 And on Wednesday you get one of Jonno's favourites, Banging Mustard Bangers with deconstructed ratatouille.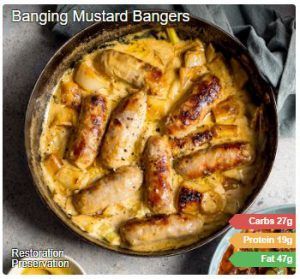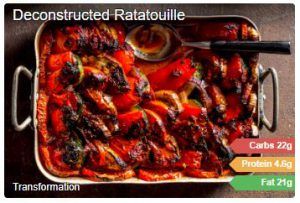 On Thursday we've given you grilled fish with mange tout, olives and tomato.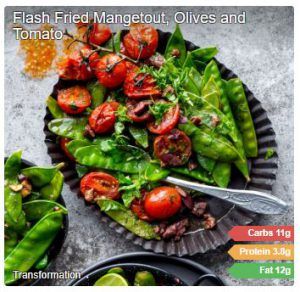 Friday is a breadless doner kebab with tzatziki and some grilled tomatoes.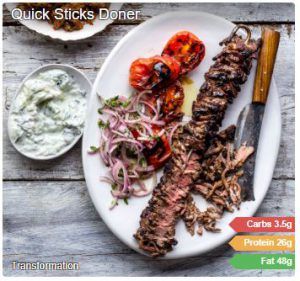 And then, Saturday night is Steak Night! I've given the members a special demonstration of me making my two favourite sauces. Creamy Green Peppercorn and Triple Garlic (roasted + raw + caramelised = errr-maaa-geeeeerd).
Please watch this lesson on cooking steak perfectly for lots of people.
The big one on Sunday is lunch and you get some good old pork chops, nutty sagey gem squash puree and prosciutto wrapped radicchio.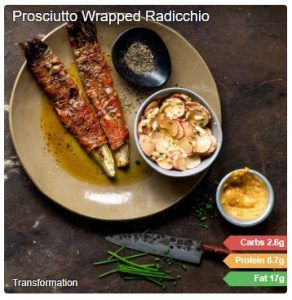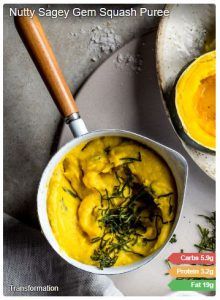 This might sound too delicious, and we could possibly agree. And, you'll need to be careful because one of the biggest side-effects of eating like this is weight-loss. If that's something you can deal with, consider becoming a member so you can eat like this all the time, and lose weight doing it. 
If that's a bit sudden, download the Low-Carb Real Food Lists, print them and stick them on your fridge. We'll be here when you're ready. Xx