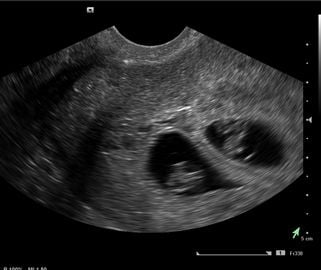 29 Jan

Banting has blessed us with two bundles of joy

This is Lizel's inspiring story:

I had my first child at the age of 24, 12 years ago. I was diagnosed with endometriosis shortly before I found out that I was pregnant. When my daughter was about three months old, I suffered from severe postpartum depression. Every time my daughter fed, I ate as well and soon gained 35kg. Bread became my soothing obsession. After overcoming the depression with treatment, I realised that I had to lose this weight as it was adding to my bad emotional state.

I tried one diet after the other, but instead of losing and keeping the weight off, the numbers on the scale kept increasing. My GP diagnosed me with high insulin intolerance and high blood pressure. I had no cholesterol problems. My first insulin reading was 15. We started metformin and I felt miserable. I also started taking blood pressure medication. I was on two blood pressure tablets as my blood pressure lingered on 245 over 100. I still did not lose weight.

About six years ago, my husband and I decided that we wanted another baby. We cherished the idea and I began treatment. My gynaecologist prescribed a drug to stimulate ovulation. Month after month we were unsuccessful. The emotional burden became too much and we would put it on hold for periods – deciding to concentrate on everyday life instead of the possible edition to the family. My weight was still a problem.

In May 2014, I went back to my gynaecologist. After he performed a laparoscopy he informed me that I had grade 4 endometrioses, PCOS, a weak and unstable uterus and that I was overweight. All of these factors contributed to my incapability to fall pregnant. I left his office with a script for the same drug as we used in the past, and his firm instruction to follow a vegetarian diet. According to him, I needed to decrease my protein intake and only eat plant-based proteins.

I tried this for about two weeks, but gave up after losing 4kg in the first week, and nothing more. I missed my steak.

In July 2015, we decided to change to another gynaecologist. I weighed the most that I have ever weighed in my life. I was depressed about this and refused to take part in any family activity that could cause me discomfort due to my physical state. This depression made me crave carbs – bread, again, was my best friend.

The "new" gynaecologist examined me, booked a date for another laparoscopy and addressed my weight. I was distraught. Everywhere around me there were overweight pregnant women and what he said did not make sense to me. Why did my weight interfere with my ability to fall pregnant, if other women sailed over my hurdle? I have had my first child, why couldn't I have another one?

The doctor was very sympathetic though and explained Banting to me. He urged me to give it a try. I had nothing to lose, but the weight…

We went to Bargain Books straight afterwards and I bought my Real Meal Revolution bible. I studied the book frantically and we decided to change our lifestyle. My husband and I started together. We battled through the first week's headaches and carb-flu, but we kept each other motivated. By the end of the first week I had lost 6kg. We ate strictly from the green list – focusing on"clean food", and drank lots of water.I tried the meals from the recipes in the RMR bible, but sometimes found them time consuming. I have now fine-tuned some of the meals and have created a few family favourites. We eat a lot of cauli-mash, baby marrow, mushrooms, green beans, onion, bacon, and salad with every main meal.

My husband has perfected the art of Banting stews and soups. He loves spending time in front of the stove. Since starting, we have higher energy levels, my skin has cleared up, my hair looks healthy, I have no heartburn or heart palpitations and I sleep better. In short, I feel great.

I went for my laparoscopy in the first week of August 2015. There was no sign of grade 4 endometrioses. It was somewhere between grade 1 and 2. We started with fertility treatment shortly after that. My gynaecologist did a wide range of tests and discovered that my insulin intolerance had grown to a whopping 26. He increased my metformin. My HbA1c was on 5.1, which was pretty normal. I ate more cheese, seeds and started introducing the Banting breads and muffins into our diet. I felt even better.

On 22 October I suspected probable pregnancy and a test confirmed my suspicion; the ultrasound blessed us with two babies!

Before I fell pregnant, I lost a total of 16kgs. My gynaecologist told me that I should fall pregnant if I managed to lose 15kg.

After falling pregnant, I still continued to Bant and I plan on raising my babies on Banting as well. I didn't experience morning sickness. I believe that my body was healthy enough not to want to shed anything. I didn't have an iron deficiency. I felt healthy except for excessive tiredness, due to pregnancy hormones. My doctor has convinced me that it was not because of malnutrition.

After my fifth week of pregnancy I became hungry during the day. I added another meal to my normal two, not increasing the other two portion sizes. The "meal" consisted of snacks such as cheese, biltong, a boiled egg, and sometimes when my body craved something sweet, strawberries, pecan nuts and double cream yoghurt. I didn't gain weight, but also didn't lose any, during this period. The advice I received from my gynaecologist was to listen to my body. I couldn't stand the smell of cooked vegetables and stuck to raw vegetables in salad. And I have had an insatiable need for meat! I do sometimes treat myself to that extra piece of bacon or drumstick, but I have managed not to overindulge on proteins.

It is still early days and I am not sure what the twins will demand in future. I was advised to add a portion from the orange list to my daily meals. My current favourites are sweet potatoes, strawberries and gem squash, served in half portions. And I do tend to have a bit more milk in my tea. I cannot seem to stand the smell of cream anymore, even while cooking.

I have not reached my ideal weight yet, but I am convinced that Banting healed my body enough, to allow me to fall pregnant. I assumed that Banting was a high protein diet and I've been on enough high protein diets to know the consequences of too much protein. I was pleasantly surprised after reading the RMR bookto realise that it is in fact not a high protein diet at all.

Yes, I had a change in hormonal fertility treatment and probably received the correct treatment for the first time in my life, but I am sure that it would not have worked without allowing my body to heal through Banting. I have now shifted my focus from losing weight to maintenance and providing the best I can for the twins. At least for the next seven months.

I have not had another insulin test, I'll probably undergo one in the 16th week of pregnancy – I am eager to see what has happened to those levels. I know my sugar levels are more stable: my eyesight has improved to a state where I don't even use my glasses anymore. My eyesight was usually a good indicator of my daily sugar levels; the higher the sugar levels, the harder it was to focus on mycomputer screen. My blood pressure has comedown a lot – I do not use the high dosages anymore, a normal 250mg dosage is now doing the trick.

I cannot pinpoint only one thing that led to my pregnancy, but I know that a pro-Banting gynaecologist, Banting, and correct treatment all played a huge part in producing our family additions.

My situation is different to that of many women trying to fall pregnant, but I am so sure that Banting is the way to go. Banting has changed my life for good. Not just with the twins, but my health has improved, my emotional state has improved and I feel wonderful!