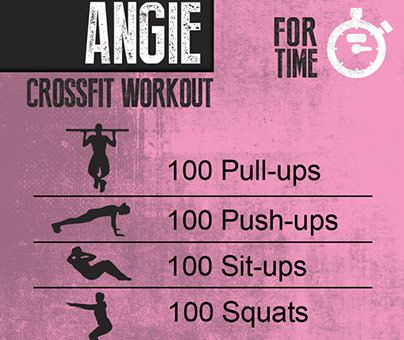 18 Sep

Jonno does Angie for good

Jonno does Angie for good (It's a workout)

I had a good winter. Some may say it was too good. I had a coldy chesty bug thing that kept me out of the gym for about 10 weeks.

The first few workouts of a 'comeback' are shit. There are no two ways about it.

I often wonder whether it is the first one or the second one I hate more. Emotionally, the first is quite abusive because my lungs and my body let me know what a lazy human I've been and punish me by ceasing to work. As for the second workout, I always hope muscle memory will play ball but it inevitably doesn't, and I realise I'm not 23 anymore and getting fit hurts. Worse, if I try do it too fast, I'm likely to injure myself.

By the third workout, I can usually see progress. Even if the progress is me making it through a whole class, or not vomiting. Progress is progress and seeing it is enough motivation to bring me back.

The Goal

I set a goal a few years back because I wanted to be fit for summer. My measurable achievable goal was to have a six pack by a certain date or I would refund everyone who signed up to my program. I used a method of goal setting that we use at RMR. It is called the Summons.

The Five Steps of the Summons are:
Commit before you are ready – by writing an 'I sentence'
Tell people
Join people
Ask people for help
Make it about helping people
It works because it creates a web of accountability around you and your goal so you can't back out. Point 5 is the hardest to pull out of. Anyone can throw their name away to some mates and give up on a goal. Mates forgive. But pulling out on a project where you committed to do good? Nobody digs that. It's frowned upon.
This quarter, I'm serving myself another Summons.
I don't have a lot of time, but I want to get back into supreme shape so I can do more stuff, have more energy and feel good. There is a basic workout at my box that I think I could be the best at if I work really hard. I can fit the training in at lunch breaks at the office so I can still be a dad and a husband.
The workout is called 'Angie' and consists of 100 pull-ups, 100 push-ups, 100 sit-ups and 100 air squats all in one sitting and as fast as possible.
The best time I found online was 8min 55secs which is ludicrous. I did it this morning and only managed 50 pull-ups, 50 push-ups and 100 each of sit-ups and squats and it took me 22 minutes (and I'm broken).
I've got 12 weeks left of this quarter and I think I can be the best, regardless of the mission that lies ahead. So I'm going for it.
Step 1 – Commit before you are ready.
By 30 November 2017, I will be first on the leader board for the workout known as Angie at Black River CrossFit.
Step 2 – Tell people
I'll tell more people in my life as time goes on. But this is a good start. Thanks for reading.
Step 3 – Join people
I'm going to rally a partner to train with me to be No.1 for another workout so we can each aim for top spot at something.
Step 4 – Ask for help
I've asked the coaches at Black River CrossFit for special training. I'm going to need it.
Step 5 – Make it about helping others
It took me 22 minutes to do 2/3 if it on Tuesday. I'm going to benchmark my time for the full workout today. Then, every minute I score below my benchmark when I do this again on 30 November 2017 I'll donate R100 to COSAT (a school that teaches science and technology to underprivileged kids in the Western Cape).
But, that's not all, I'm going to set up a web page so that you can pledge a donation on my final time too. Watch this space.