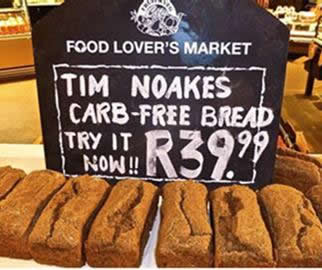 09 Apr

Ignorance isn't Bliss

Protein Bar anyone? A lovely choc fudge flavour and a nice amount of sugar!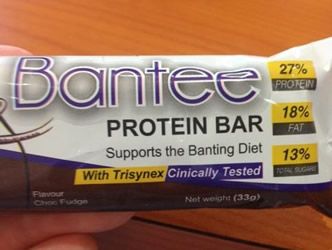 Banting has taken the country by storm. The lifestyle has become part of popular culture as people have come to realise its health benefits. As a result, an increasing number of restaurant and deli owners have added 'Tim Noakes inspired' dishes to their menus and 'Banting' friendly products are a dime-a-dozen.

Whether wittingly or by chance, Prof Noakes' name is being wielded like a marketing sword.
So should you steer clear of every alleyway tea shop that advertises a Tim Noakes breakfast? Should you boycott every fly-by-night 'Banting-friendly' product?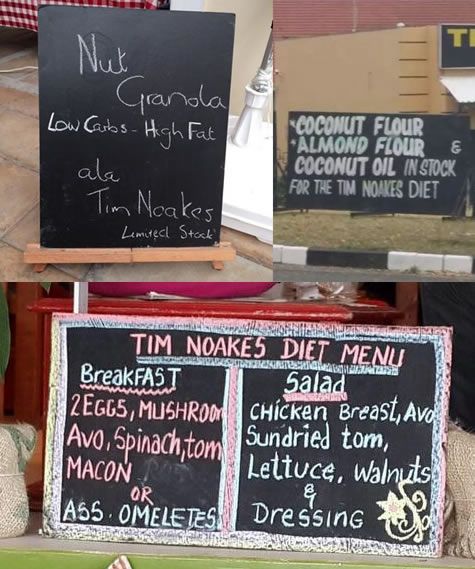 Just a few of the friendly 'Banting bandits' at work. Tread with care.
Banting is not just a lifestyle fad, but a fantastic way to regulate insulin. Recognising this is the first step to being informed, while ignoring it defeats the whole purpose of Banting. We're sure that these 'Banting bandits' mean no harm, but we'd prefer it if it didn't come back to bite anyone.

Slapping Prof Noakes' name on something as an afterthought doesn't mean it's endorsed or make it Banting legitimate.

That 'Banting-friendly' breakfast may be low carb, but is it full of seed oils? That Tim Noakes bread loaf may be gluten-free, but does it use free range eggs? We've even seen agave granules being marketed as 'Banting Diet friendly'.
And here's where your role as the consumer comes in. Ask questions.
"The Real Meal Revolution is here to say that, when it comes to your diet and what you're eating, you should be completely informed and not take any chances. "
Ours is an original and trustworthy message of genuine, honest and pure foods. As Banting experts, our goal is to make sure that you're more discerning about what you eat.
Ultimately, the choices about what you eat are yours. But be informed. Then, the next time you're keen for a bit of a breakfast nibble, you'll confidently be able to choose between a genuine Banting breakfast and a simple marketing ploy from a shrewd restaurant owner. That's peace of mind.
If you're interested in Banting, but you are unsure about where to start, then sign up for our next Online Program. It'll give you all the tools you need to start Banting and you'll never be caught out again.