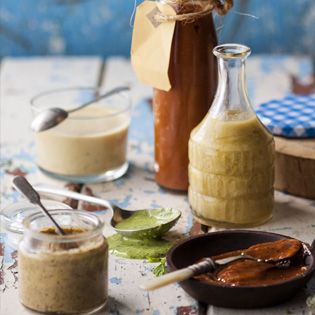 15 Nov

How to make a real French salad dressing

Have you ever read the ingredients on a bottle of store-bought salad dressing? Preservatives, corn starch, sugar, flavourings, stabilisers, vegetable oils, colourants, and flavour enhancers, are just a few dodgy items that come to mind.

Jonno's tip: if the dressing has separated in the bottle, it means it's real. To emulsify it again, use your stick blender to blitz it all back together. One look at those congealed dressings in the plastic bottles and you know they contain a lot of suspect ingredients.

In this cooking lesson Jonno teaches you how to make a proper French salad dressing as well as a herb dressing, so you'll never have to worry about fake salad dressings again.

This is an exclusive peek into one of more than 50 cooking lessons Jonno delivers in Real Meal Revolution's Online Program. For this recipe and many more, sign up now.

If you want more than recipes, you're in luck. Our online program will get you thinner in your first week with Real Meal Revolution approved meal plans, tracking tools to keep you in check, and easy lists for speedy shopping. If you're stuck, we also have a community of fellow banters to help you troubleshoot and shatter any plateaus.

You deserve to be awesome. Get awesome now.