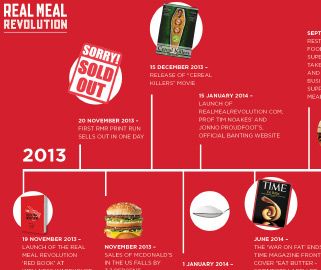 19 Nov

Happy Birthday To Banting


The Real Meal Revolution turns two today! To dateRMR has sold in excess of 250 000 copies, it has become the biggest selling eBook in South African history and it was Nielsen's choice as South African Booksellers book of the year in 2014.

That is not all that has happened since Banting started. Passionate Banters created Banting Facebook groups to help support others on their journeys. Some now have over 130 000 members, and counting! Small businesses opened, and supermarkets, food markets, takeaway venues and even vending machines all started supplying Banting products. The All Blacks won the Rugby World Cup eating a low sugar healthy fat diet; while celebrities across the world begin to follow a low carb lifestyle.

Prof Noakes looksback at some of the milestones in this recent blog post. We also look back on our partnership with the Noakes Foundation, its achievements and some other amazing worldwide phenomena that occurred as a result of the Banting movement.

May the Noakes Foundation and the Real Meal Revolution, together, achieve even greater success in the war against obesity and diabetes. Here's to yet another bigger and better year.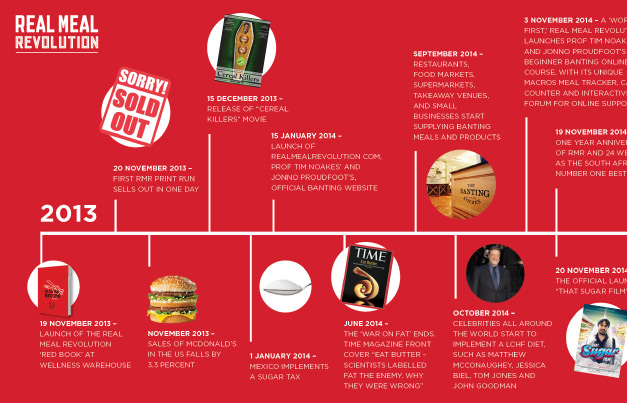 Click on the image to enlarge the infographic