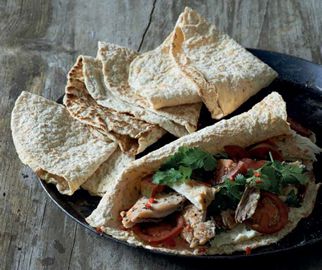 19 Sep

Chef fail forces cook book to give away free recipe

Free Recipe – The first print run of Real Meal Revolution is missing one or two valuable bits of information. There are a few typos and one or two recipes that seem to have worked in studio but not in anyone's home. Then there is the case of those tortillas lurking on the back cover and in the Chicken Tikka Masala photo that have no reference to any recipe whatsoever.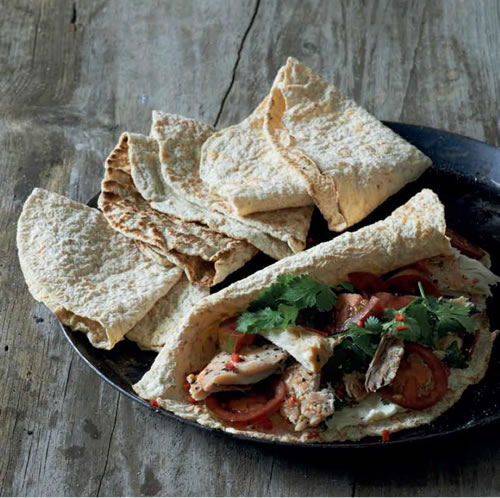 Chef Jonno's famous (or infamous) tortillas and the tortilla empire that never was.
Let us explain. Jonno (the chef), the young and wet behind the ears but business minded member of the team, was so excited about the tortillas when he first made them that he decided he wanted to patent the free recipe.
The book needed to go to print the same day. Using his keen instincts he pulled the recipe from the book at the last minute because a lawyer friend of his told him that a recipe that is published cannot be patented. It so turns out, the lawyer was wrong. A or free recipe can't be patented at all. It must be quite confusing looking at those tortillas and thinking, 'but, I'm sure tortillas use corn and wheat. What's that about?' Certainly not our best performance, so we're sorry about that.
The good news
Now, because the recipe can't be commercialised and Jonno's interest in building a tortilla empire has dwindled, the tortilla recipe is available for everyone…for free. It is even available for those who don't have the book.
Enjoy!!!