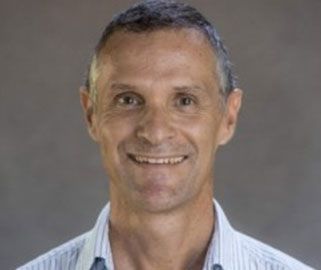 21 Jun

Chase Webber is a Naturopathic Doctor and firm Banting Believer!

Chase Webber is a Naturopathic Doctor and firm Banting Believer!

In Chase's professional life, Banting has always fascinated him, so he decided to try it in his personal life. He began Banting as a health choice rather than a weight loss one. He has seen vast improvements, and has lost 12kgs along the way!

Chase has since trained with Real Meal Revolution to Become a Certified Banting Coach (CBC) so he can share his success with fellow Banters. He does this through his Real Groups (Banting support groups), offered online or face-to-face.

Chase provides the following background "banter" on his personal Banting journey:

"Real Story:"

"While following nutritional research worldwide, I saw that there were an increasing amount of clinical studies that were proving the benefits of an LCHF (Low Carb High Fat) lifestyle.

As a Naturopathic Doctor, I have been involved in nutrition, and Ifound this fascinating! I then decided to give it a try – I was never really overweight but always tended to carry a little extra around the belly despite my so-called 'low-fat' healthy lifestyle.

The change was fantastic; the number one benefit for me was a decrease in hunger and hypoglycemic symptoms, along with fewer digestive problems, like bloating. Over the course of six months, my body composition changed dramatically. Fat disappeared from the belly area, and my lean muscle tissue increased. I went from weighing 85kgs to 73kgs!"

"Real Influence:"

"In my Real Groups, I want to focus on the importance of following Banting correctly, with sufficient fats, and meal portions to encourage the metabolism to move from sugar burning to fat burning.

I believe many individuals make the mistake of trying to go low-carb and low-fat, and thereby increase their protein intake. This means that it becomes even more difficult for one to develop a fat burning metabolism. I have found that it can take at least one to two months to fully establish this new metabolic pathway.

With my experience as a doctor and successful Banter, through my group meetings, I wish to inspire others to embrace this revolutionary eating plan, and I want to help them along their exciting journey to a better life."

Chase has both the professional and personal experience to guide his group members, with a combination of knowledge, empathy, and compassion. Members of his Real Group will be exposed to a holistic approach to Banting based on in-depth knowledge and training.

For more "banter" on Chase's personal story and to see the groups that you can join, visit his homepage.

There are currently 120 passionate and dedicated Certified Banting Coaches across the world, each with a unique approach to health and weight loss, in our system. To find a group that suits your specific needs.