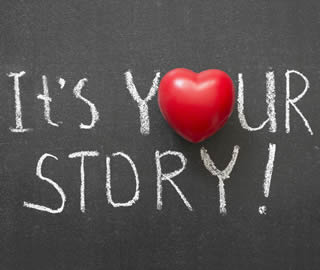 10 Jul

Success Stories From Real Meal Revolution Members

There are a lot of advantages to sitting in the Banting HQ offices, what with a kitchen fully stocked with bacon and Power Chai (ok, not really but let's just pretend its fully bacon stocked). There are however numerous perks, not the least of which is the daily dosage of testimonials that we receive.

To say these stories are our daily motivation is a complete understatement. So many of you have shared your personal journey with us, opened up to us, and have inspired us with what you have achieved, things which let's be honest even your friends and family may have thought to be previously impossible.

We've read the stories from weight loss, to improved health, wellness, mobility, lifestyle and even sporting achievements to name but a few. Not a day goes past when we don't have a testimonial in this office that inspires and humbles us all.

Over the last little while we have come to realise that whilst we get to read these amazing stories on adaily basis it's high time we started sharing them with you.

We understand only too well that some of you may be feeling like you lack the inspiration you need to get started, that you don't know where to begin, or that you have hit a plateau and are ready to give up, throw in the towel and march yourself over the bread and cookie aisle…but before you do, why not pat yourself on the back for coming as far as you already have, grab some bacon and cheese and find out more about how some of your fellow Banters have stuck to their Banting guns.
Clarissa Erasmus
As rare as a diamond in the rough or a Billy Ray Cyrus hit song, is a New Year's resolution success story. Clarissa however goes to show, even the seemingly impossible is possible with a little hard work and commitment
By the age of 2 years old Clarissa was diagnosed with Cerebral Palsy, Spastic Diplepia a condition which involves spasticity of the muscles and also affects hand–eye coordination, reaction time and balance amongst many things.
Being confined to a wheelchair Clarissa has battled with her weight her entire life, she started dieting at the age of 7 years old and despite numerous valiant efforts to lose weight, like most of us she fell off the wagon and resorted back to her old eating habits again.
"At almost 20 years old, a newfound friend inspired Clarissa to start Banting. Whilst she admits it wasn't always easy, "The hardest part for me was to rid my body of its sugar cravings and to get into the swing of this lifestyle. It is still a challenge for me, and although I have made some of the Banting treats/ desserts I have not cheated once by eating non – Banting foods. I am also an emotional eater, so in this regard I sometimes struggle to keep my appetite under control (eating too much and too often), but I've managed to bounce back in the difficult times."
Since New Year's Day 2015 Clarissa has lost over 15kgs, her blood sugar levels have stabilised, and the days where she was in immense pain due to her condition have diminished and she says the challenging days are not as bad as they were beforehand.
The change from a diet high in refined carbohydrates and sugar is for most of us a real struggle to break away from, but Clarissa has found that the change in diet brings with it a whole new range of great tasting foods she now gets to indulge in, "My favourite Banting meal is the Banting Tikka chicken with some cauliflower mash. I do however also love to eat cauliflower mash as it is with some salt and a generous helping of butter – it all depends on how hungry I am. Hence, another one of my favourites are seed crackers with some cream cheese, tomato, cucumber, avo, salt and pepper. They make a great 'snack' especially in the afternoon if I am not in the mood for a big meal and just want to have something small."
If cooking isn't an activity you're accustomed to and you're still trying to figure out the difference between a griddle and a saucepan, do not stress we have some great fail proof recipes to help you on your way.
Corne Beukes
Too often I hear people tell me how they are going to "run off their cheat meals" or how they are going to gym and quickly work off the extra-large pizza, double choc milkshake and brownie with the extra dollop of ice cream they just indulged in for Sunday lunch.
Time and again it's been proven you can'tout train a baddiet and yet time and again I hear people tell me how they are going to change their midriffs around and get themselves a 6 pack before summer by doing sit ups and ab crunches (for days).
Someone who recently inspired us and has done an amazing body transformation is Corné Beukes, another New Year's resolution success story Corné has lost 18.4kg since the 7th of January 2015. After deciding he wanted to lose weight, it was his landlady (wise advice often comes from the most unlikely of places) that inspired him to try Banting.
One week in Corné was already 2.5kgs down and feeling healthier and more energetic than usual. He decided to stick with it and document his progress on a monthly basis.
"My friends and family could not believe how much weight I have lost in this short period of time and they are very supportive and motivate me a lot" says Corné .
Making the change from a diet high in junk foods and fizzy drinks with garage pies as a firm staple wasn't as hard as he expected it to be and with a continual weight loss Corné remained motivated to stick at it.
Corné says of his current diet, "My food now is much less than I used to eat and keeps me full during the day. I consume about 65% fat 25% protein and 10% carbs per day which consists of 2 to 3 meals a day."
Don't Give Up
Whilst we realise not all New Year's resolutions are quite as successful as Clarissa and Corné, it's at this point that we would like to say stick to it, stay the course. This is a lifestyle, think of it as a marathon as opposed to a 100m sprint, so it's ok if you fall off the wagon once in a while, just get back on and like these two inspiring members of our Banting community NEVER, never give up.
If you have a story you'd like to share with us please drop us a mail and we'll feature the best stories regularly on our blog.
Happy Banting!