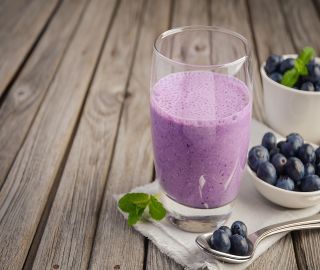 29 Nov

How to make a Banting Smoothie

Jonno's Shake, Rattle and Roll Cooking Lesson

In this cooking lesson Jonno offers you a trilogy of smoothies: A Blueberry and Coconut smoothie, a Green smoothie and a Nutty Chocolate Mocha smoothie. Now that's a filling treat!

If you are trying to avoid double cream yoghurt you can substitute for kefir, almond milk, coconut cream, coconut yoghurt, or your non-dairy alternative of choice.

On your marks, get set, start your blenders!

This is an exclusive peek into one of more than 50 cooking lessons Jonno delivers in Real Meal Revolution's Online Program. For this recipe and many more, sign up now.

If you want more than recipes, you're in luck. Our online program will get you thinner in your first week with Real Meal Revolution approved meal plans, tracking tools to keep you in check, and easy lists for speedy shopping. If you're stuck, we also have a community of fellow banters to help you troubleshoot and shatter any plateaus.

You deserve to be awesome. Get awesome now.