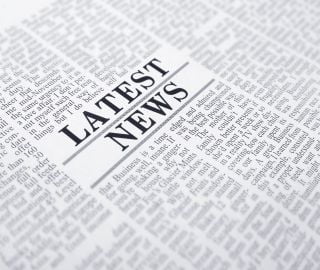 16 Nov

Revolutionary Banting News from the week that was (9 Nov – 15 Nov 16)

Adding red meat to your diet can actually help lower cholesterol and maintain better blood pressure control

As time goes on, more and more myths are being debunked, such as theone that says eating red meat is bad for you.

Most of the evidencesupporting the claim that red meat should not form part of a healthy diet comes from studies conducted in the 1990s and before. The diets around that time were not actually designed to reduce red meat consumption, but rather as a way to reduce saturated fats. New evidence has come to light that red meat can actually form part of a healthy diet.

According to cardiologist, Dr. Kevin Campbell, "numerous clinical trials have demonstrated that eating a modest serving of beef can support heart health as part of a comprehensive strategy to lower blood pressure and cholesterol. This means adding portions of red meat to our diet can actually help lower cholesterol and maintain better blood pressure control.

Dr. Campbell's message to the medical community is to shift its focus from treatment, to prevention of disease, which includes an emphasis on healthy diet.

Dr. Gary Fettke has been silenced from promoting an LCHF lifestyle

The Australian Health Practitioners Regulatory Authority (AHPRA) has determined that Dr. Fettke, as an Orthopaedic surgeon, is not qualified to give nutritional advice. He can no longer advise his patients with diabetes to eat a low-carb diet to prevent amputations.

The AHPRA told Dr. Fettke, "The fundamental fact is that you are not suitably trained or educated as a medical practitioner to be providing advice or recommendations on this topic."

Dietitians from the Dietitians Association of Australia have reported Dr. Fettke on various occasions, and the investigation has been going on for more than two years. There are many similarities between Dr. Gary Fettke's situation and that of Prof Tim Noakes.

"It should be of concern to all health practitioners," says Dr. Peter Brukner (Australian cricket team doctor and professor of sports medicine at La Trobe University). "We should be encouraging, not discouraging, doctors to give advice on lifestyle issues such as nutrition, exercise, sleep and stress management. These are the major causes of chronic diseases such as diabetes and cardiovascular disease."

"This is not a medical problem," says Dr. Richard Feinman, "it's a political problem. It's about whether the medical profession can accept failure and go beyond the low-fat idea that is now in dispute, or whether they will just keep doing the same thing,"

If you would like to help Dr. Gary Fettke, go here.

Big Soda fights the sugar-tax and the world fights back

14 November 2016 was world Diabetes Day. The rate of diabetes has increased by over two-thirds in just five years, mostly as a result of poor diet, says The Daily Maverick.

A quote from the Food-based Dietary Guidelines for South Africa states, "Over the past decade, a considerable body of solid evidence has appeared, particularly from large prospective studies, that strongly indicates that dietary sugar increases the risk of the development of obesity and type 2 diabetes, and probably cardiovascular disease too. These findings point to an especially strong causal relationship for the consumption of sugar-sweetened beverages (SSBs)."

Unfortunately, Coca-Cola and its academic helpers won't accept the well-documented evidence that sugary drinks are a major contributor to obesity, heart disease and diabetes. They are doing everything in their power to keep pushing sales, including going to such extremes as suing cities – like what happened with San Francisco earlier this year.

The World Health Organisation recently released a report stating that there is reasonable and increasing evidence that the sugar-drink taxes do reduce consumption, especially with lower-income consumers. Big Soda are throwing their big money around to fight the taxes, which are popping up all over America, and we can expect to see much of the same tactics here in South Africa. Let's hope their losing streak continues.