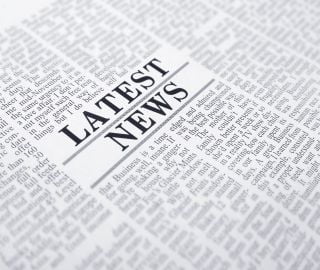 29 Nov

Revolutionary Banting News from the week that was (21 Nov – 27 Nov 16)

Banting 2.0 launches on 2 December 2016.
We're hugely excited to report that our new title, Real Meal Revolution Banting 2.0 launches this Friday. This new offering brings a fresh understanding to LCHF science for people seeking awesome health. With this new phased approach to Banting, we have also re-engineered the Real Lists to provide a more structured approach to Banting. In this article, we explain this in more detail.
Campaign of vendetta
An Australian Senator and a Radio talk show host can give you nutritional advice, but an Orthopaedic surgeon cannot. Dr. Gary Fettke has been silenced from giving nutritional advice – here he talks to Brian Carlton about it.
The study backing the safety of statins is found to be fundamentally flawed
In a recent article in the Telegraph, Dr. Aseem Malhotra says there are major concerns about the reliability of the original data that has driven people to take statin drugs. These studies were based on predominantly industry-sponsored studies, by a group who has received hundreds of millions worth of research funding. He wants to know how statins are actually benefitting people because this information is not available. The original data suggests very few people have side effects, but in Dr. Malhotra's experience, and looking at other data, it is likely to be much higher. It may be affecting up to 29%, which is a huge discrepancy of the originally suggested 1%.

https://youtu.be/AuhW4e-Ych0
New research reveals that diet drinks stop people from losing weight (oh the irony)
It has been found that the sugar replacement, aspartame, that makes up these diet soda pops actually disrupts metabolism, which has a huge effect on your weight, your hormones and as a result your health. Experts at Massachusetts General Hospital found that aspartame is made up of an amino acid called phenylalanine, which disrupts an enzyme that is key to fending off metabolic disorders. As we know, water is by far your healthiest beverage!
New research finds kids who drink whole milk are leaner than those who drink low-fat
A study that was recently published in the American Journal of Clinical Nutrition, not only found that kids who drink whole milk are leaner than those who don't, but that they also have higher vitamin D levels. The new research indicates a need to re-evaluate the nutritional guidelines, which currently recommend two servings of low-fat milk for children over the age of two to reduce the risk of childhood obesity.