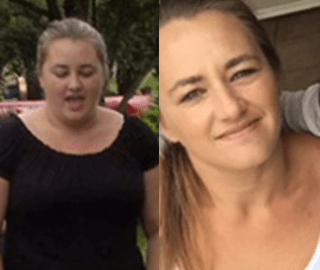 12 Jul

Banting helped Claudette Leahy lose enough weight to fall pregnant

Banting helped Claudette Leahy lose enough weight to fall pregnant

Claudette Leahy and her husband were struggling to have a baby when she was diagnosed with type 2 diabetes. Claudette knew that in order to fall pregnant and have a healthy pregnancy she would need to lose weight.

She began to Bant and after losing 15kgs and going through Intrauterine Insemination, she was able to fall pregnant. But, her pregnancy was a difficult one, and because her mind wasn't right, she went back to old eating habits and the weight piled back on. When she was in a better headspace, Banting allowed her to lose 45kgs.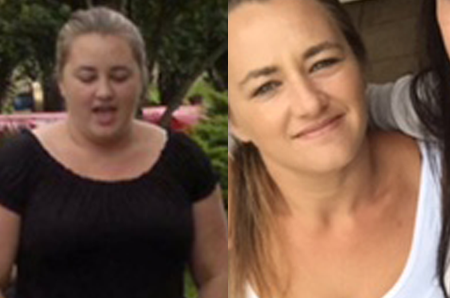 Banting has made such an incredible impact on Claudette's life that she wants to share her success with fellow Banters. She has thus become a Certified Banting Coach (CBC) to offer support and guidance to her Real Groups (Banting support groups, offered online or face-to-face.)
Claudette shares some 'banter' on her personal Banting Journey:
"My story began when my husband and I decided to have a baby. After trying unsuccessfully for a couple of months, I was diagnosed with type 2 diabetes – which was prevalent in my family – and was preventing my pregnancy. I had tried with great difficulty for years to lose weight but never managed to keep it off. My motivation was now clear: I wanted to have a baby, and I needed to lose weight for my wish to come true.
I started eating less and exercised, but my weight stayed pretty much the same. Reading Prof. Noakes' book 'Challenging Beliefs,' I followed his advice to significantly reduce my carb intake and lost 15kg in the space of a few months. In the meantime, the doctor increased my insulin medication and prescribed other fertility drugs, but I was still not able to fall pregnant. Finally, through Intrauterine Insemination (IUI) I managed to fall pregnant, and the hard work was over… or so I thought!
My pregnancy was a difficult and complicated one. I went back to old eating habits and suffered from high blood pressure as a result of gaining all the weight I had lost, plus more. On 1 December 2012 at a morbidly obese 100kg (relative to my small frame and height) my son Liam was born, weighing only 1kg. My health was poorly after giving birth, so I stayed in the hospital for ten more days. Liam only came home five weeks later, but it was a miracle he had survived.
I was prescribed anti-depressants to help with the trauma of the last nine months and gained, even more, weight as a result. As a New Year's resolution for 2015, I decided that enough was enough and stopped taking all of my medication. I went back to what I knew worked – cutting out all of the obvious carbs.
To date I have lost 45kg, I feel amazing, and I no longer take any medication. My entire family have all become Banters, even my 3-year-old son, who loves what he calls his "fat meats." My personal success losing weight has encouraged many people silently struggling with their weight, to come forward and ask me for help.
Through my group meetings as a CBC, I aim to touch even more lives and challenge this misconception that food is the enemy – it can be your medicine!"