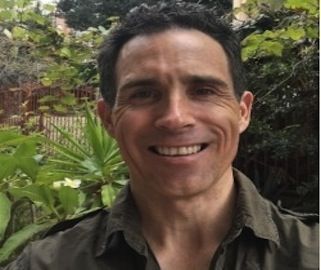 12 Aug

Banting Gives David Daffey The Energy To Swim, Cycle And Run 226kms In A Day!

Banting Gives David Daffey The Energy To Swim, Cycle And Run 226kms In A Day!

David Daffey is a fitness fanatic who found that even though he lived an active lifestyle, he still suffered from weight problems. David loves food and Banting helps him get the delicious food he wants and the energy he needs.

David wants to help others feel as empowered by Banting as he does. Thus, as a Certified Banting Coach, he has created the Real Group; "The Banter's Life". Through this Banting support group, David can provide his members with a platform for support andencouragement. This environment helps foster a more successfulBanting journey.

David shares some personal 'banter' on his Banting beliefs:

As Banter, it's important to know the effects sugar and carbs have on you. As a Certified Banting Coach, I teach people how to live a healthy life based on the worldwide and hugely successful health change program called the Real Meal Revolution.   It's about showing you that there is a way to live without being handcuffed to sugar. In the process, you'll be doing your body a favour.

I love food. It is one of the life's simple pleasures. However, knowing which foods to eat is a constant challenge. After turning 40, it seemed harder to maintain a healthy weight. I was still regularly exercising – in fact; I was competing in Ironman distance triathlons swimming, cycling and running 226kms in one day in close to 11 hours. However, I found it was getting more difficult to stop eating my favourite foods without putting on weight. Clothes didn't seem to fit as well as they used to. I believe that many people can relate to my struggle.

A Banting lifestyle arms you with knowledge that could very well save your life. You will learn how you can start to feel nourished just by eating real food that tastes great. That is really what Banting is – learning how to eat healthier and empowering you with the knowledge to help you live a healthy life. We will then work in a coaching environment to support each other achieve those goals that are important to you. You will learn from ordinary people who have at one time been right where you are now. Our Online Platform provides you with all the tools you need to learn how to Bant successfully. You also become part of a group of like-minded people.