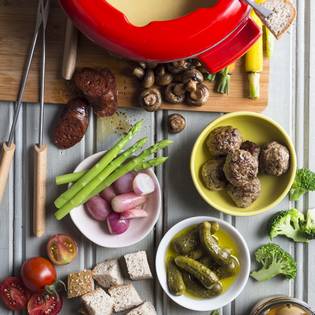 09 Feb

Banting on Valentine's Day

What's more loving than sharing a meal together?
This Valentine's Day get the kids involved in meal time. They will absolutely love this Fantastic Fondue recipe as they dip bits and bobs into a deliciously cheesy sauce.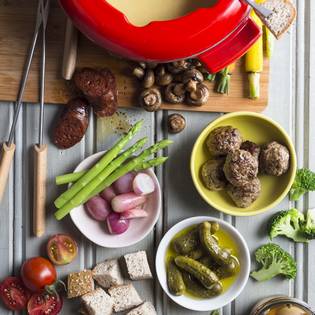 Involve the kids in selecting the dippers and have them help chop too!
We get all warm and fuzzy inside when we think of families sitting around a pot of cheesy goodness, laughing and bonding and giving their taste buds a treat.
To make it an extra special family Valentine's meal – we think the Princess Ritz would be an excellent starter.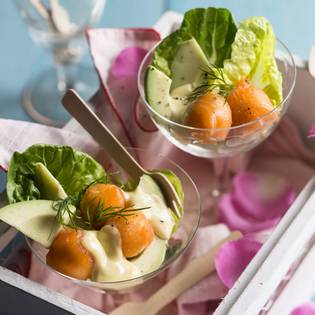 Stir up your kid's enthusiasm by beginning the meal prep on Sunday. They'll also have something really special to look forward to. Make the mayo for the Princess Ritz in advance and for an extravagant touch – add a few cooked shrimp or prawns to the mix.
The finale of the meal has got to be something chocolatey for Valentine's Day, and our Chocolate Almond Butter Cups are a real winner. Serve them with a dollop of Banting ice cream and a few toasted nuts. Because these sweeties can be stored in the fridge for a while – they can also be made on the Sunday before. Who doesn't love licking the spoon when making dessert?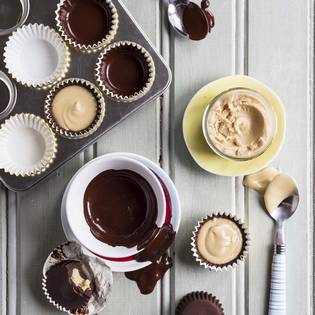 We wish you lots of squishy cuddles and loves this Valentine's Day.
For these and many more recipes and ideas for all occasions sign up to the
Online Program
.