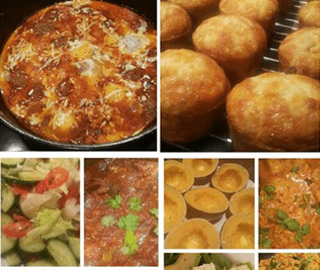 08 Jul

Banting during the Islamic month of Ramadan

Lauren Aaliyah Kolia is a Certified Banting Coach, and this is her personal experience as a Banter over Ramadan and Eid. To view Lauren's Banting story and to join her group click here.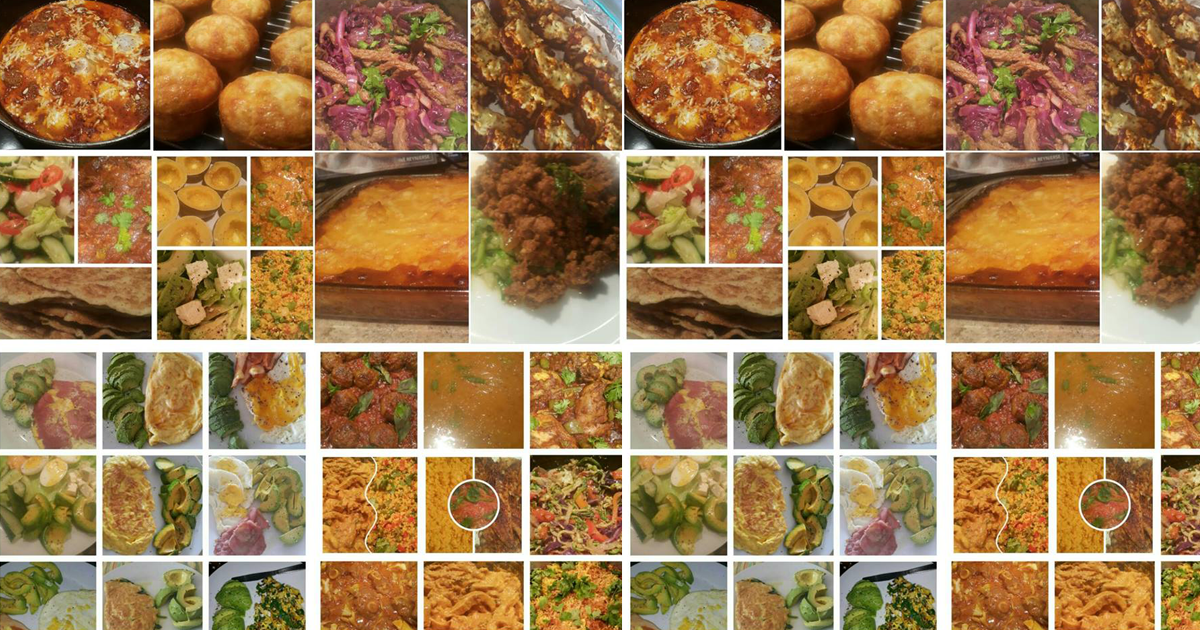 Hi Banters!
So Eid al-Fitr on Wednesday brought to an end the blessed fasting month of Ramadan, which my family and I observe as Muslims. I'm happy to report that for the second year in a row, my family and I were able to Bant our way through what has traditionally become a month of high-carb foods, often fried in seed oils. Tables of pies, pastries, sweets, sweet drinks and shakes, samoosas, dips, chips, kebabs, pizza, sausage rolls, breads, dates, fruit and the like. The reason for the carb-fest?! These "finger foods" are supposedly lighter on the tummy after a day of fasting than a plate of wholesome food. Go figure!
Our daily Ramadan pre-dawn breakfasts were any choice or combination of eggs, avo, cheese, yoghurt, granola and left-overs from supper. On the days that I didn't have much of an appetite (there were quite a few) I made a creamy cocoa/coffee to get me through the day, until we broke fast just after 5pm. On some days my appetite was zero, so I did a 24 hour Intermittent Fast from supper the night before to supper the next evening, having only some water during the compulsory pre-dawn meal.
It is also customary during Ramadan to share meals and get together with family, neighbours and friends. We mostly ate our meals alone at home as a family but once a week on Saturdays; we joined friends for a joint meal to break fast in congregation. The spread before us was mostly a Banter's worst nightmare! Except when a few Banting friends popped in and we got to swap our Banting versions of the traditional "Iftar" platter foods. So during the week I made our usual Banting family dinners and on Saturdays I made up platters of LCHF finger foods to contribute tothe table. Often munched down and thoroughly enjoyed by our non-banting friends.
Then let's not forget Eid Day, which is traditionally a day of sweets and treats and all things sugary and heralds the end of the fasting month of Ramadan. Once again, we had to navigate our way past the traditional Eid Biryani and curries and enough sweets and desserts to sink a Banting ship! But my family didn't feel deprived; we kicked off our Eid morning with an LCHF breakfast of cinnamon pancakes filled with seasoned Mascarpone cream, topped with my homemade berry compote and washed down with a glass of traditional Spicy Eid Milk, which I "Bantified" so that nobody could even tell the difference. We joined my in-laws for our family Eid lunch, and I brought along an LCHF cottage pie (with creamy sweet potato and pumpkin puree and a crispy cheese topping); roasted chicken tikka which I had pre-marinated in spices and yoghurt; roasted chunky vegetables which were smothered in an an olive oil/butter mix; and for the sweet table I added a plate of homemade rose and macadamia marshmallows and a decadent LCHF coffee tiramisu. My food, sweets and dessert were all wiped out by the non-Banters!!
As RMR Banters we all know that there is no such thing as part-time Banting, no cheat days, spike days or days off. This is a lifestyle that we have chosen for our health, and our health is our priority every day. Over the last 15 months of Banting, I have learnt that NOTHING tastes as good as healthy feels. NOTHING!
Be inspired. Inspire others!
Lauren Aaliyah Kolia
To join Lauren's group and to get advice on how to Bant while observing traditional Muslim practices – click here.
For future reference, we also have a Ramadan intermittent fasting meal plan on our online Banting platform, among many others.
There are currently 120 passionate and dedicated Certified Banting Coaches across the world, each with a unique approach to health and weight loss, in our system. To find a group that suits your specific needs.