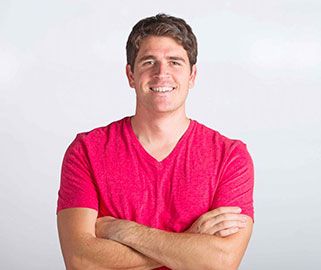 08 Jun

Banting Dinner with Jonno in June 2017

Banting Dinner with Jonno in June 2017

I have mentioned it a few times before, but I used to work in catering. I was the general manager and utility back for a company called Dish Food and Social (affectionately known as Dish) in Cape Town. We catered some of the biggest events in South Africa. From the Loerie Awards, the (then) J&B Met, the Durban July to the weddings of pretty much anybody who was somebody from Robben Island to Harare. When I resigned from Dish, I swore I would never cater again. I still miss it today.

June is a special month for me. I am partnering with my old employers to host two revolutionary nights of Banting and Banter at two of their restaurants.

I will be giving a talk about my world record setting swim from Mozambique to Madagascar, how Banting has changed since The Real Meal Revolution launched in 2013 and why I think losing weight is similar to swimming 459km in shark infested waters.

There are two nights open.

Wednesday 28 June at the Polo Club at Val de Vie

And

Thursday 29 June at Cucina Labia at Casa Labia in Muizenberg

And what an even greater pleasure to be at a Dish event, and not have to cook. Their chefs have put together some delicious Banting menus for us to devour in between chats.

At the Polo Club on Wednesday 28 June we're having:
>

>
STARTER
Duck liver terrine, caramelised beetroot, sesame biscuit
MAIN
Braised pork belly, pearl onions, sweet potato fondant, greens, apple cider sauce
or
Linefish, cauliflower purée, sautéed vegetables and a charred leek and chardonnay veloute
DESSERT
Lime cheesecake, almond crumble, gooseberry compote
or
Dark chocolate mousse, whipped cream, chocolate bark
And on Thursday the 29 June at Cucina Labia at Casa Labia we're having:
AMUSE BOUCHE
Lime – pepper seared tuna, artichoke, pine nut & mint taco
STARTER
Wild mushroom soup, burnt onion puree, shimiji, thyme smoked tagliatelle, gruyere melt, porcini powder
MAIN
Braised pork belly, scotched quail egg, sauerkraut, mustard, garlic & cauliflower puree, brussel sprouts
DESSERT
Eton mess of frozen, fresh, honey glazed gooseberries, yoghurt & cardamom panna cotta, cream, meringue
---
There are only 60 seats available at each of the dinners.
Book now by following the links below:
Wednesday 28 June at the Polo Club at Val de Vie
Thursday 29 June at Cucina Labia at Casa Labia in Muizenberg