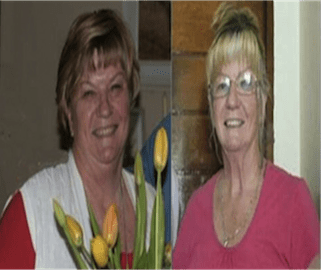 31 May

Annemarie now only needs a third of the insulin to manage her diabetes!

Annemarie Truter is a Certified Banting Coach (CBC) who has lost an incredible 24kgs Banting!

Annemarie is a CBC who knows what it takes to be a successful Banter, and she wants to guide Banters just like you. She has been able to take control not only of her weight but of her health as well, and she can help you to do the same!

Annemarie offers up the following "banter" on her personal Banting journey:

"Real Story:"

"I have type 2 diabetes, and for more than 30 years, my weight has been an endless struggle. I used to weigh 105kgs, and I suffered from arthritis, low energy levels and sinusitis. My weight was affecting my health and I didn't know what to do about it. I felt like I had tried every weight-loss program you can imagine, with little or no positive results.

I then came across Professor Tim Noakes's story in the first Real Meal Revolution book, about how a LCHF diet virtually reversed his diabetes. I realised it was time to give Banting a try. My Banting journey began two years ago and since then my life has completely turned around. My diabetes is easier to manage, and I am now only using one-third of the Insulin I was originally prescribed. I have also reached my goal weight, and all my aches and pains are gone!"

"Real Influence:"

"The Banting lifestyle suits me perfectly and through my Real Group meetings, I want to share this positive experience with others and change their lives for the better."

Like many of us, Annemarie struggled to find the weight-loss program that was right for her, until she subscribed to the Banting lifestyle. She wants to give this sense of hope to her members.

"Real Groups" are Banting support groups. You can join one of Annemarie's online or face-to-face groups if you visit her homepage.

With the training and guidance of CBCs like Annemarie and the support of being part of a Real Group, you will never have to feel alone on your Banting journey again.

There are currently 70 passionate and dedicated Certified Banting Coaches across the world, each with a unique approach to health and weight loss, in our system. To find a group that suits your specific needs.