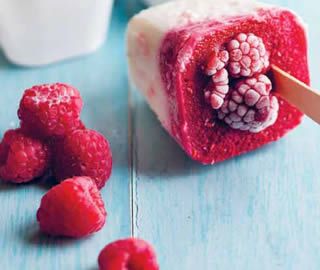 02 Jun

To Infinity and Beyond

This past Monday was a special day for the Revolution. After more than a year of planning, research and recipe testing, the Real Meal Team finally sent to print the most important book in the history of modern nutrition. The kids' book.


Since The Real Meal Revolution launched in November 2013 one of the unanswered questions has remained: If everything we thought we knew about nutrition and obesity was wrong, then what do we feed our kids?

The 'Red Bible' was easily assembled at high speed, as it marked the culmination of three years of Professor Noakes's research and talks. By the time the book hit the shelves, a large portion of the population knew about LCHF but, with a new look, LCHF in the guise of its sexier name, Banting, went ballistic. Although it only took 63 days to write, edit, test, shoot, design and send off to print, the book had effectively been waiting to go for quite some time – and it was well received on account of the diet's popularity, good looks and charm.
Book 2 – The Kids' Book
For Book 2 we started with a blank canvas. Prof Noakes set out to research the latest science on children's nutrition with an agenda-free question: If grown-ups get fat because of reckless political decisions, marketing and poorly regulated science, what has happened to our children in the same environment? As a courtesy, he threw in another question, which few big-food businesses really want to hear the answer to: "Whose fault is all of this?"To complicate matters, we're born with a natural predisposition for sweet and salty foods (this holds true even when we are not addicted). These inherent preferences are not problematic in themselves, but become an issue when we allow our physical and emotional needs to become inextricably intertwined.
Much as it was with Book 1, the science isn't that helpful unless it comes neatly packaged with lip-smacking recipes and excellent practical advice. Jonno and the Real Meal Team are well sorted on the developing-recipes front and we'd be skirting the issue if we didn't say we thought the food shoots in this book look pretty damn sensational,but that left us needing the perfect dietician to complete the requirements. We then set out looking for someone with practical experience in the sensitive field of paediatric nutrition, world-class credentials and a philosophy that matched our own.
So, without further ado, we are proud to announce our partnership with Bridget Surtees, who completes the triumvirate of authors on Book 2.
Introducing Bridget Surtees
Bridget is a mother of two, a registered dietician, a member of the Health Professions Council of SA (HPCSA) and a member of The Association of Dietetics of SA (ADSA). And – guess what? She also specialises in low-carb eating. Is a dietician specialising in low-carb a real thing? Indeed. Bridget is a pioneer amongst her peers, turning her back on the industry-funded high-carb mantra by prescribing what we believe is the best possible nourishment for our children and our families.
After graduating from UCT in 1996 with a B.Sc Medical Honours in Nutrition & Dietetics, Bridget worked in the United Kingdom for six years. She specialised as a paediatric dietician through the Great Ormond Street Hospital and University College London Hospital, spending most of her time offering paediatric and adolescent treatment at the latter.
In 2003 Bridget moved to Sydney, Australia with her husband, where she spent a further seven years working as a paediatric dietitian at the renowned Sydney Children's Hospital. She worked in a variety of different paediatric specialities, providing nutritional care for critically ill babies and children as well as patients suffering from allergies and bowel disorders, working with children and adolescents with eating disorders, administering the ketogenic diet for children with intractable epilepsy, and providing nutritional care for children with muscular dystrophies and other neurological conditions. After the birth of her first child, Bridget started a successful private practice in Sydney, working alongside a multidisciplinary team of paediatric healthcare professionals.
In 2010, Bridget returned home to South Africa with her young family, where she now runs a private practice, Nutrition4Kids, for both children and adults.
We are ecstatic to announce Bridget as our new co-author, along with Prof Noakes and Jonno Proudfoot, on the long-awaited kids' book.
2.1 billion people on earth are obese, and the problem is starting at an ever-younger age. This book signifies a new front in our battle to reverse the obesity epidemic.
With great power comes great responsibility (as anyone who's watched Spider-Man knows…) and parents everywhere have the power and responsibility to raise the healthiest, strongest, smartest kids in the world. That's why this book is called, Raising Superheroes
Launch date – Spring Day 2015