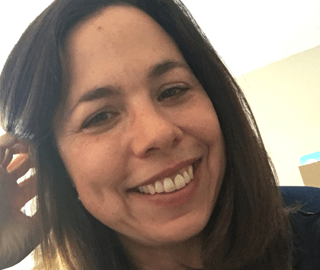 08 Jun

Suzanne Martin knows that Banting is the best way to lose weight and keep it off!

Suzanne Martin knows that Banting is the best way to lose weight and keep it off!

Suzanne suffered from rheumatoid arthritis and had been following a gluten-free diet for some time, but was struggling with her gut and energy levels. She became very frustrated with her diet, as she just seemed to gain weight. She wanted to change it, but wasn't sure how to, until a friend introduced her to Banting.

Through Banting, Suzanne realised how strong her sugar addiction had been and how high in carbs and sugar her gluten-free diet actually was.

Suzanne offers up some "banter" on her personal Banting Journey:

"When I was diagnosed with rheumatoid arthritis and Hashimoto's thyroiditis, I was forced to put my professional career on hold and focus on improving my health. My lifestyle change to Banting played a big part in my recovery from these two autoimmune diseases and resulted in sustainable weight loss – something I had struggled to achieve for the last 30 years.

Before I found Banting, all the popular diets – low fat, low GI and everything in between – had failed me. Today my life has been completely transformed, and I have the brains behind The Real Meal Revolution, Jonno Proudfoot and Prof. Noakes, to thank for almost all of these positive changes.

As a Banting devotee, I jumped at the opportunity to help others like myself break free from the mental and physical limitations obesity puts on one's life. Following a low carb high fat (LCHF) lifestyle has taught me that being unhealthy does not have to be for life. If you join my group meetings I can show you how to get on top of your life again – because health is our most precious commodity".

Suzanne believes that education is key because "once you know, you can't un-know." She educates her group using proven science through Real Meal Revolution. She believes that an individual approach is necessary for health and weight loss, but wants to inspire her members through her own personal experience and challenges – not only from a weight loss perspective but from a chronic illness one.

Suzanne introduced LCHF into her household and in two weeks, since cooking her nine-year-old daughter recipes from Raising Superheroes, her daughter was less irritable, more energetic, more focused and less hungry.

Suzanne believes that this lifestyle is her and her family's next level to wellness, and she wants to help you reap the benefits too.