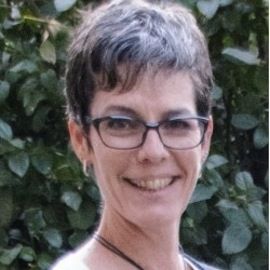 28 Jul

Staci Katsivalis is a Fitness All Rounder and Avid Banting Believer

Staci Katsivalis is a Fitness All Rounder and Avid Banting Believer

Staci leads an active lifestyle filled with yoga, running and Pilates. Staci's days are more than just fitness-filled as she is also a life coach, event director of her local Parkrun and co-founder of the "9 Freedom Runs event". She believes in Banting as a lifestyle choice to give her the level of healthy nutrition she needs to keep her energy going throughout her busy days.

As a Life Coach, Staci has always had a passion for helping people and is now doing so as a Certified Banting Coach. She wants to offer her Real Groups the guidance and support they need to be successful. Real Groups are Banting support groups that are offered both online and face-to-face.

Staci shares some of her personal 'banter':

"I have an active lifestyle. My step dad, who runs a lot of marathons, inspired me in 2010 to venture into long distance running, and I have since completed ultra marathons and multi-day stage races. I am currently the event director of my local Parkrun and the co-founder of the "9 Freedom Runs" event, which takes place each year in celebration of Freedom Day.

I also work as a Life Coach. I love being able to help women excel in their personal and professional lives. I am involved in facilitating programmes for women who are looking to find the ideal balance between work, family and fitness.

As a Real Meal Revolution Certified Banting Coach, my aim is to help you to personalise Banting towards your individual body and lifestyle. Through careful coaching and lessons in self-awareness, we will find the right plan for you."

For more "banter" on Staci's personal story and to see her Real Group that you can join, visit her homepage.

There are currently 120 passionate and dedicated Certified Banting Coaches across the world, each with a unique approach to health and weight loss, in our system. To find a group that suits your specific needs.