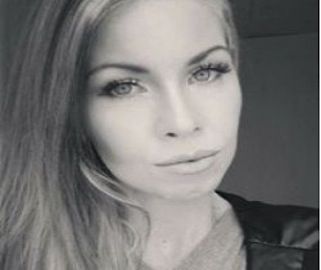 20 Jan

Samantha Pyper knows that Banting "is not a diet it's a lifestyle"

Samantha had almost lost hope on losing weight when she decided to give Banting a try.
It completely changed how she saw weight loss. She was able to eat delicious food and lose an amazing 15kgs. She was also able to pinpoint that sugar and carbs were the main source of her problems. She wants to help others struggling with their weight to regain control of their health.

She has thus become a Certified Banting Coach and wants motivate and empower her Real Groups. Real Groups are support groups that are available as either online or face-to-face groups.

Samantha Pyper offers up some personal 'banter' on her journey:

In my life I have tried plenty of diets but never stuck with any of them – picking up weight soon after throwing-in the towel, plus some extra kilograms for my trouble. Again and again I would buy a new wardrobe, only to feel my clothes getting tighter before reluctantly shopping for bigger clothes again. I was on the verge of abandoning all hope and making peace with my 'fat self' before I discovered Banting.
I didn't get Banting right the first time, but falling off the wagon taught me a valuable lesson – this is not a diet, but a lifestyle. Having dropped 15kgs I am currently at my optimum weight and very happy.

Although I couldn't argue with the science behind it all, LCHF eating seemed too good to be true. I soon realized that sugar and carbs were why I would pick up weight and lose my energy. What finally convinced me to fully commit to Banting was my family's history of heart disease and cancer.

My ultimate goal is to help you to lose weight and get healthy through one-on-one interactions and emotional support. I want to provide you with all the knowledge and tools to make food choices, which benefit your health and well-being. We will eat real food without guilt, take back our health and waistlines together. I am here for motivation and encouragement during the tough times, but also to hold you accountable for your own success.

For more "banter" on Samantha's personal story and to see her Real Group that you can join, visit her homepage.

There are currently 120 passionate and dedicated Certified Banting Coaches across the world, each with a unique approach to health and weight loss, in our system. To find a group that suits your specific needs click here or to join one of Samantha's groups, visit her homepage.