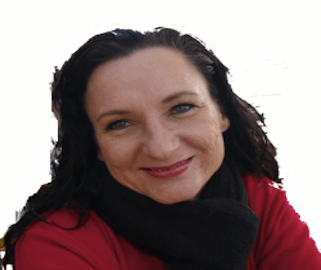 17 Aug

Sam Bell started Banting after having life threatening health problems

Sam Bell started Banting after having life threatening health problems and has never looked back!

Sam Bell used to live a healthy lifestyle until her "12 hour work days" got in the way. Sam, like many of us, no longer had the time for regular exercise and her eating habits fell victim to her sweet cravings. Her health subsequently suffered from this lifestyle, and she developed sleeping problems and chronic heartburn.

Banting has put Sam on the path to good health, and she wants to share her experiences with her Real Groups. Real Groups are Banting Support groups that are offered as either online or face-to-face Groups. As a Certified Banting Coach, trained by the Real Meal Revolution, Sam now has the official training and Banting tools to assist her Real Group members.

Sam wants to share some of her personal "banter":

"I hit a difficult patch in my life when the pressures of a demanding job and the stress in my personal life became overwhelming. I turned to food for comfort and my appetite – in particular my sweet cravings – seemed insatiable. I ballooned from a size 8 to a size 16. I had also swopped exercise for 12-hour days at work. My health suffered from this lifestyle, as my sleeping patterns had become erratic, I had chronic heartburn and on going stomach problems.

In January 2014 I contracted severe bronchitis and ended up on a ventilator. This was a huge wake-up call and a turning point in my journey towards good health. About a year later I heard about Banting. Initially, it seemed to have mixed reviews and ramblings from the press. I then began to hear many positive comments and anecdotes, which piqued my interest enough to buy the Real Meal Revolution book.

I started Banting in October 2015 and have dropped 8kgs and two and a half dress sizes since. But what has sold me on the health benefits of this lifestyle is the dramatic improvement in my stomach problems and sleeping patterns. The asthma, which came about when I started exercising again, has also since disappeared.

At first my husband was not convinced by the Banting lifestyle, but after watching me eat the delicious Banting-friendly food that he was told to avoid on a low-fat diet, he decided to give it a try. His weight loss was even quicker than mine, and his body seems to thrive on a low carb high fat (LCHF) eating plan.

I have also convinced some friends and family to try the Banting diet recently, including my sister who has Crohn's Disease and insomnia. After just a few weeks she is sleeping better, and her stomach is also improving.

The excitement and reward of being a part of these positive changes has inspired me to help others. Now as a Certified Banting Coach I can do just that. So join one of my Real Groups and join the revolution towards a healthier lifestyle!

For more "banter" on Sam's personal story and to see "Real Groups" that you can join, visit her homepage.

There are currently 120 passionate and dedicated Certified Banting Coaches across the world, each with a unique approach to health and weight loss, in our system. To find a group that suits your specific needs.