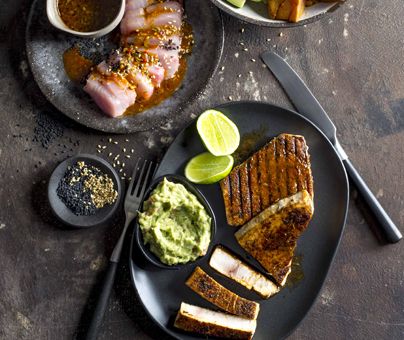 18 Apr

Real Meal Revolution: Low-Carb Cookery

Real Meal Revolution: Low Carb Cookery

We've been a bit quiet, and here's why. Jonno and the Real Meal Team have been grinding away at a new cookbook that will blow anything we've done before out of the water.

You know the Banting Lists of low-carb ingredients, but you don't know it like this.

Imagine preparing almost every low carb ingredient (The Green List) in three completely different techniques, using totally different flavour combinations. Well, that's what we've been working on, and you can get your hands on a copy later this year.

It is simply impossible to run out of ideas for dinner when you have 300 delicious LCHF recipes to dig into for inspiration. And the best part, we're adding all of them to our Online Weight Loss Program too.

And here is a behind-the-scenes taste of what to expect.

And here is a little peak at the kind of stuff we're doing for you.

Ever wondered what to do with kale to make it delicious?

What about massaging it with salt, or roasting it, or serving it slightly warm with bacon, caramelised onion and roast garlic?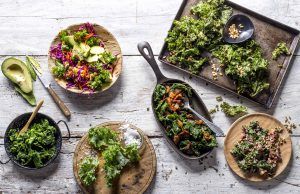 Like game fish? You'll love the poke we've developed as well our own Cajun seared swordfish with guacamole. Heard of Tiradito? You'll love Peru's favourite Japanese import.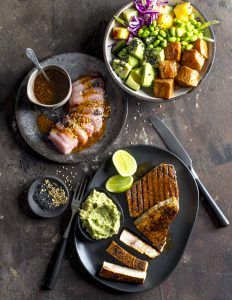 Bored of tomatoes in your salad? What about giving them some Mojo (that's a marinade), or putting them straight on a flaming grill for colour, flavour and texture before making your basic tomato sauce?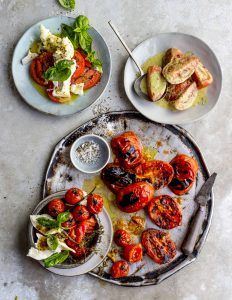 We've also put together a series of technical lessons to give you confidence in the kitchen. Each lesson is dead simple and designed to empower you to enhance the flavour of the food you make. Here you can see Jonno butterflying a chicken and cleaning a charred pepper.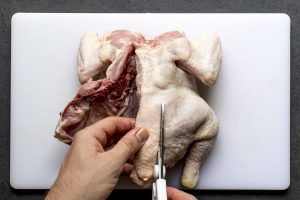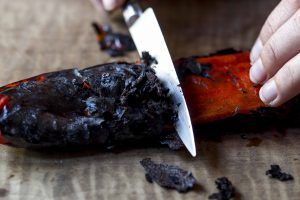 Broth is so hot! And we're here to show how to take your broth to the next level.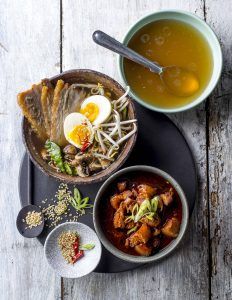 Launch dates:
15 November 2018 (South Africa)
15 November 2018 (UK, Australasia, UAE)
19 March 2019 (USA and Canada)
Until then, download the Banting Food Lists to find out more about the most delicious way to lose weight.
And follow our Instagram and Facebook pages for regular updates.