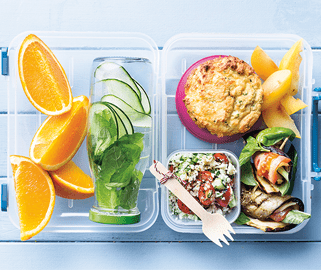 09 Jan

Back to School Lunchbox Ideas

Remember the excitement of being a kid and opening your lunchbox to see what was inside? If you had a mom who knew her stuff, it might've been the highlight of your school day. Even without the white-bread sarmies and sugar-dipped Twinkies of our past, you can make power-packed lunches that are brimming with flavour.
We've put together ten delicious and nutritious lunchboxes in our kid's book Raising Superheroes which you can make as they are or mix and match. The recipes are intended to appeal to any palate and be easy enough for parents to make without requiring hours in the kitchen or breaking the bank balance. All of the recipes from Raising Superheroes can also be found in our Online Program , which can easily be printed into shopping lists to make life even easier.

Back to school comes with excitement, but it can be daunting too. Give your kids something to smile about, along with a boost of energy to power through the school day, with these amazing lunchbox ideas.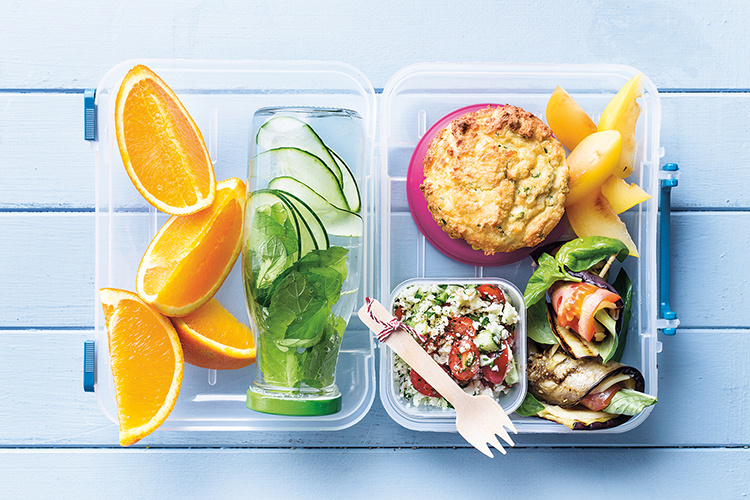 Delicious cheese-and-herb muffins are super easy to make and freeze perfectly. They are a nutritious snack containing the three macronutrients. A batch of these will keep your little ones' lunchboxes full for a few days at least.
Add in a few pieces of your children's favourite fruit to snack on during the day; apricots, nectarines, and paw paw are a great source of Vitamin C and berries are low in carbohydrates and a great tasting summer snack that is often a firm favourite with the kids (and adults alike).
Here is another healthy addition, which can be whipped up quickly and included in you children's lunchboxes. For a whole week of meals to suit any kid's lifestyle, sign up to our Online Program and truly get your kids ready for a great year! (These can be found in the meal plan section).
A tasty Quick Cauli Tabbouleh
All you will need is:
1 cup cauliflower, blitzed in the food processor
¼ cucumber, diced
A handful of cherry tomatoes, halved
1 tablespoon chopped parsley
Juice and zest of 1 lemon
A drizzle of olive oil
Salt and pepper
Simply mix all the ingredients together and season with salt and pepper. Add a little leftover chicken, if you have, or anything else your kids might fancy. Pop it in a Tupperware (don't forget to include a fork) and it's ready to go.
If you really want to impress (and spoil) your little ones, why not get creative with these roll-ups?
Grilled Aubergine, Tomato, Basil and Mozzarella roll-ups
To make 6 rolls you will need:
1 large aubergine sliced lengthways into 6 pieces
A drizzle of olive oil
Salt and pepper
6 slices mozzarella
2 tomatoes, thinly sliced
A few basil leaves
Heat a griddle pan until smoking hot and grill the aubergine slices until they have grill lines on both sides. Take out of the pan, drizzle with a little olive oil and season with salt and pepper.
Roll up each aubergine slice with a slice of mozzarella, tomato and a basil leaf inside. Secure with a skewer or toothpick.
Drinks of choice: flavoured water is always the best and healthiest option for lunchboxes. For a fresh flavour, try adding some cucumber and mint leaves, or even a slice of lemon or a piece of their favourite fruit.
These snacks are quick and easy to prepare and store, and are bound to delight your children when they open their lunchboxes.
Here's to creating exciting lunchboxes packed with flavour, nutrition and love!
For even more nutritious recipes for the whole family, join our Online Program and get everyone healthy this year.