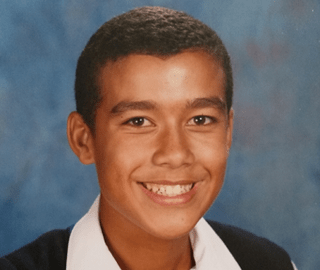 03 Dec

How Banting has changed my son's life

"On top of my son's improvement with ADHD, my husband has lost 12kgs and his health has improved. My eldest son is gluten intolerant and this diet benefits him too. I am a cholesterol sufferer and my results went from 6.1 a year ago to 3.1 in February this year with my LDL practically going back to normal. This is our lifestyle now. We cannot go back."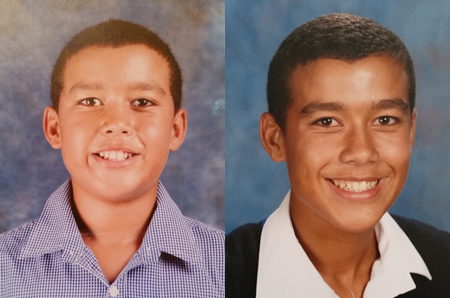 Gillian Lang told us that a year ago her son Jaime, then 12 years old, was showing signs that concerned her.
"His school work was incomplete. He would start writing tasks and after five lines the letters would spread out, eventually looking like one long word without spaces. He would start writing above and below the lines in his books. His teachers kept writing incomplete at the bottom of his tasks. So he would start off doing it, but wonder off during the assignment eventually not completing it."
In class he also struggled to pay attention and would walk to the bin, which distracted the teachers.
Gillian said that she was frustrated because she constantly had to remind him to do the same task.
They eventually decided to see Jaime's paediatrician, who recommended an Educational Psychologist, who diagnosed ADHD after reports from parents, teachers and paediatrician.
A family friend mentioned a behavioural optometrist in Stellenbosch, at the same time that Gillian got a prescription filled out for Ritalin, which she didn't want to give Jaime, if there was a possible alternative.
The day before his appointment the doctor called Gillian and told her to give Jaime a good breakfast of bacon, sausages and eggs, with absolutely no cereal, and to bring along biltong and almonds to snack on and water.
Jaime was over-joyed as these types of breakfasts were reserved for weekends.
Gillian was concerned that he would be starving on this breakfast because at the time he was having approximately nine servings of carbs a day. She feared that he would mess up during the assessment, which took five hours, because of his hunger.
"When he was done my first question was if he was hungry and he said no. He just drank some more of the water he had."
"That was my first wow moment. From 17th September 2014, our entire family embarked on our LCHF journey – together with light therapy, core and spatial awareness exercises and spectacles for Jaime. He also started to take an omega-3 capsule daily and spent seven months visiting the behavioural optometrist – the results were amazing."
Jaime lost 6kgs and loved that he could see his abs developing. As a teenager, appearance does become important and he was very happy to have shed some unwanted "flab".
"I have not had one meeting this year with a teacher regarding his schoolwork or behaviour. His tasks are complete, his handwriting has improved, his results have improved and I am so happy that I took my friend's advice about the doctor. He also plays baseball and he showed amazing results in his 2014/2015 season. I could see his hand-eye coordination had improved and he was once again selected to represent Western Province u15B team in baseball at the National Tournament in Boksburg this year. He did very well there and when we got home was selected to participate in a High Performance Centre where 20 boys from the u15 age group (A and B teams) were granted the opportunity to train in the off season to enhance their skills further. This was his best achievement in baseball thus far and we just knew we made the right choice for our son."
"Jaime was 12 when he started his season in this age group U15. He had to compete with boys at High school in this category and amazed us all when he was selected. We are so proud of what he has done this year in his school work, his behaviour and his sport and we cannot be more happy and healthy as a result thereof."
"We love experimenting with the Real Meal Revolution cookbook, but Jaime's favourite meal is a beef and feta burger."
Set your New Year's resolution now. Sign up for our 5-week online Banting Program in December and only start in January. As our Christmas gift to you, we'll throw in a 20% discount and a FREE TWO month subscription. Offer ends on Christmas Eve. So don't miss out.