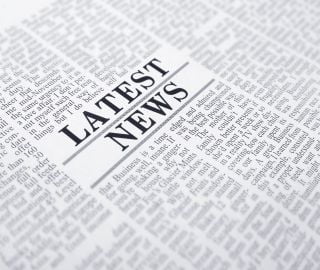 01 Nov

Revolutionary Banting News from the week that was (25 Oct – 1 Nov 16)

The week that was (25 Oct – 1 Nov 16)

Things are hotting up in the Bant-o-sphere. In this segment, we give you a peek into the world of Banting from the week that was.

Scientific research has vindicated dietary cholesterol

On 25 October, Time Magazine published an article glorifying the egg yolk. "Scientific research has vindicated dietary cholesterol, finding that eating cholesterol has no real impact on cholesterol metabolism. That is, eating foods high in cholesterol does not mean you'll develop high cholesterol. Some evidence suggests that eggs might even be beneficial for cholesterol by raising levels of HDL cholesterol, the "good" cholesterol that's linked to a lower risk of heart disease."

We knew this, didn't we? But never the less, that's 10 points for the humble egg and 10 more points for saturated fat.

Noakes Hoax

On 28 October, just two days after the most recent hearing into Prof Noakes' conduct had been adjourned, The HPCSA put out a press release declaring that accused had been found guilty of unprofessional conduct. Needless to say, the news spread quickly to all corners of the globe. Joan Adams, Chairperson of the Professional Conduct Committee (PPC) hearing the case, was moved to issue a tersely worded counter-release distancing the PPC from the statement. She said that it was "devoid of all truth." Next dates to remember: February 1, 2017 – Pro-Forma Complainant to file heads of argument. February 22 – Noakes' legal team likewise. March 15 – Pro-Forma Complainant to reply, following which the PPC would deliberate before delivering their decision on 21 April, 2017.

For further info on the trial read here.

"Low carbohydrate diets have been found to be more effective than a low-fat approach"

On 31 October, The Telegraph published an article titled, "Cutout carbs, not fat if you want to lose weight, Harvard study finds." A study of more than 60, 000 dieters finds those who cut back on bread, pasta and potatoes lost more weight than those who cut back on butter and cheese.

Major research published in the Lancet Diabetes & Endocrinology backs a low-carb approach as more effective for weight loss. Data was analysed from 53 studies from clinical trials that compared the effect of low-fat diets versus other approaches for sustained weight loss. On average, participants following a low-carb approach were two and a half pounds lighter than those on low-fat diets.

Sugar is the New Tobacco, so Let's Treat It That Way"

On 31 October, Dr. Aseem Malhotre laid down the facts about sugar on the Medscape Public Health platform.  The article argues that sugar is toxic, unavoidable, addictive, and has a negative impact on society. According to researchers from the London School of Hygiene and Tropical Medicine, the maximum daily limit of sugar should be about three teaspoons, but the average UK and US citizen consumes at least four to seven times that amount. "The truth is that the public lacks knowledge because of confusing food labels, and the public lacks choice because sugar is added to approximately 80% of processed foods."

According to Dr. Malhotre, the similarities between Big Tobacco and the sugar industry and disturbing – the strategies of both parties seems to be "denial, planting doubt, confusing the public, buying the loyalty of scientists, and giving ammunition to political allies."

"According to one former UK shadow health minister, the incorrect advocacy of a low-fat, high-carbohydrate, and high-sugar diet by "morally corrupt scientists and politicians who allowed themselves to be manipulated by food suppliers" is to blame for global obesity."

Gary Fettke stands his ground on promoting LCHF to his patients and the community

On 1 November, Dr. Gary Fettke presented to a Senate Inquiry in Sydney on the failings of AHPRA and his ongoing bullying and harassment from the hospital system.

The main issue at hand has been his persistence in promoting LCHF to his patients and the community. The hearing was an emotional one, not just because of Dr. Fettke's story, but because so many other health professionals are finding themselves in similar situations.

Although Dr. Fettke feels that he has been backed into a corner, he is still standing his ground.

In the immortal words of Thomas Brooks, "Truth is mighty and will prevail." The louder we speak, the more they will be unable to avoid listening.

If you would like to improve your health and join our community of amazing Banters, take our Banting Online Program today!