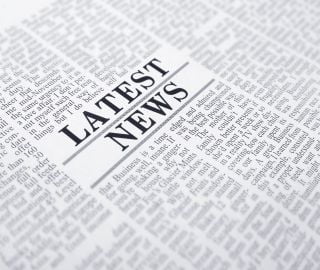 31 Jan

Revolutionary Banting News from the week that was (23 – 29 January 17)

France puts a stop to soda refills as a way to fight rising obesity levels
The new law was published on the government's official website last week and specifically states that it's now illegal to sell unlimited refills of soda, or any drink that comes with added sugar, for a fixed price, and illegal to offer unlimited amounts for free. The law applies to all fast food outlets and restaurants, and comes after a recent health study revealed that half of French adults are now overweight.
"Anyone suggesting gluten-free is a fad is either ignorant of the facts or they have no interest in public health"
According to the article in ANH-intl, based on the research on gluten by Dr. Alession Fasano, a conservative estimate of 6% of the population would benefit from eliminating wheat and gluten from their diets. Although 6% seems relatively small, it still equates to 3.9 million Brits and 19.4 million Americans!

As reiterated in the article, daily consumption of wheat, gluten and cereal grains contributes to chronic inflammation and autoimmune manifestation.

The article concludes by saying, "Going gluten free is no fad, especially when it's linked to eating real food made mainly at home from fresh ingredients that have yet to see a bar code." We totally agree.
Sugar for breakfast leads to increased childhood obesity
In a report by Public Health England, it was announced that the average child (aged 4 – 6) in England eats two-thirds of his/her maximum daily limit of sugar at breakfast, which makes it highly likely that he/she will have exceeded the limit by the end of the day. What's even more worrying is that 84% of parents surveyed believed that they were giving their children a healthy breakfast. Dr. Chatterjee believes the public needs better education around healthy food choices.

"The current lack of awareness around what constitutes a healthy breakfast means it's unlikely we'll reverse the obesity epidemic unless this changes. After all, overweight kids are more likely to become overweight adults. And overweight adults are more likely to suffer from premature ill health," says Dr. Chatterjee. Feeding your children real food that does not come out of a box is the best way to ensure that they grow up healthy.
Titanium dioxide food additive under review, after study finds cancer links
A food additive known as E171 used in lollies, biscuits, chewing gum, sauces and a variety of other processed foods has been found to initiate the early stages of cancers in animals, according to a recent study by the French National Institute for Agricultural Research. Although the tests were done on rats, at least four food processors and retailers in France have announced their intention to remove the additive from their products soon. Eating real food that you have made yourself is far safer for your health – processed foods come with too many potential risks.