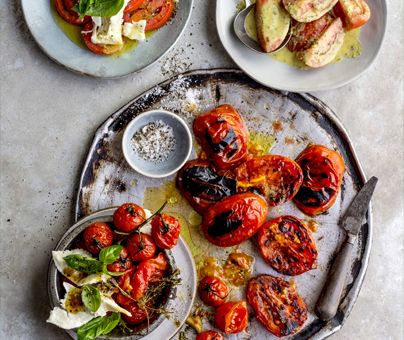 10 Aug

Low-Carb Meal Plan of the Week – The Easy Week #1

Low-Carb Meal Plan of the Week – The Easy Week Series

Each week Real Meal Revolution members get a brand new low-carb meal plan, filled with super simple eating options, and delicious recipes. To make it as simple as possible for you to get going, and stay on the wagon, the shopping list with each meal plan is fully customisable. If you have an empty house one night, and four extras on Saturday, just change the quantities on each day, and push 'print' and you're ready to hit the stores.

This week marks the beginning of The Easy Week series at RMR. For the next 12 weeks our meal plans will be developed with one goal in mind – To let you do life. With just an hour or two on the weekend to shop and prep, you can expect to spend no more than an hour a day in total preparing you meals.

This week we're solving breakfast breakfast or lunch for four days in just 30 minutes.

We're cooking some exciting new chicken dishes from Low Carb Cooking and then entertaining some guests on Saturday night with my Cuban Ropa Vieja, a pulled beef stew and we're serving that with the easiest ratatouille recipe.

Here I am, telling you a bit more about it.

For most of the week, we're skipping breakfast. Yes that is totally ok. No, you won't starve. Yes, it will help you lose weight. It is called intermittent fasting, not starving. They're completely different!?!

The low-carb lunch option is a special frittata, which you can whip together on a Sunday in about 30 minutes. Cut that up and you've got lunch sorted until Thursday, which is when you start eating dinner leftovers.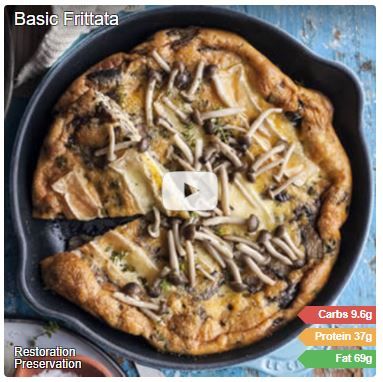 And those dinners are as follows:
On monday we kick off with Tarragon roasted chicken with green beans, toasted almonds and lemon butter.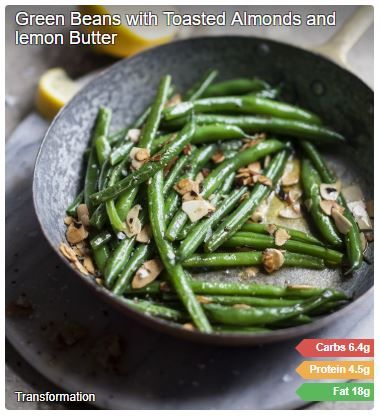 Tuesday night you're in for simple beef stroganoff with buttered cabbage.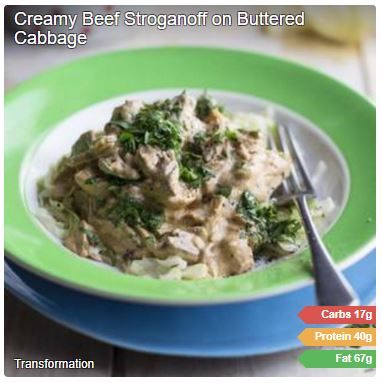 Wednesday is a quick trinchado with sauteed veg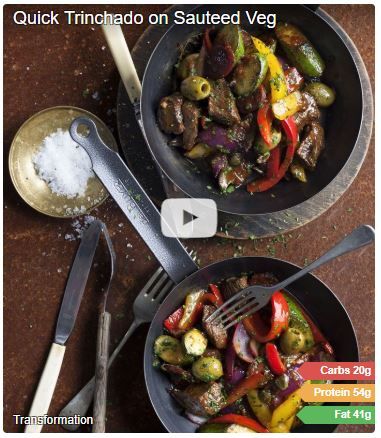 Thursday is one of my favourites – Wet Jerk Chicken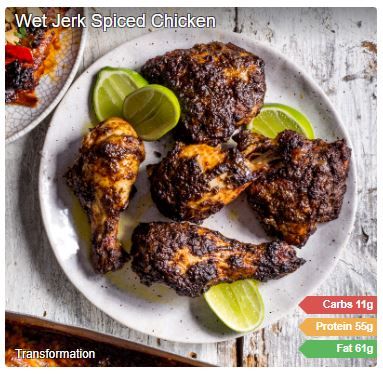 Bunless burgers for friday night supper with classic coleslaw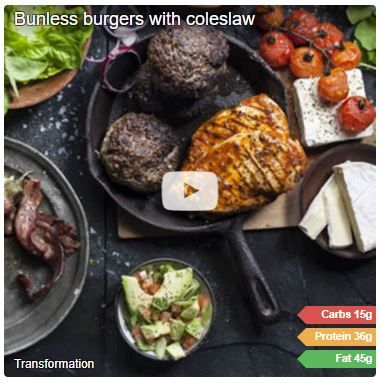 And saturday night has one of my favourite new recipes from Low-Carb Cooking. Romesco tray baked chicken, and we're serving that with simple steamed and buttered gem squash and buttered spinach.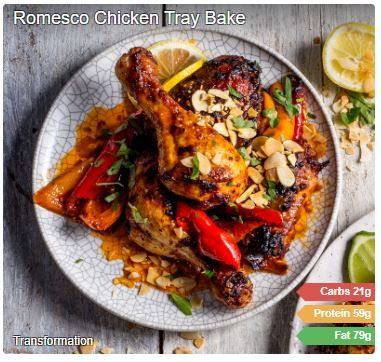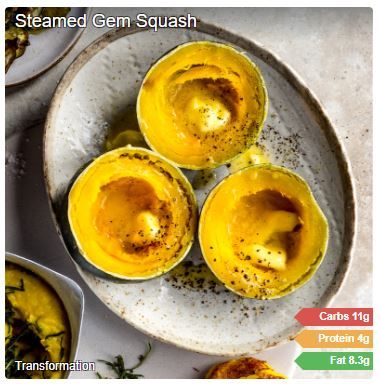 If you're into that kind of food and you fancy losing weight while eating it, you get meal plans and recipes like this every week if you're a member. You should join Real Meal Revolution.
Or you could start small, and get eating right away by downloading our low-carb real food lists.  
Print these and stick them on your fridge asap.