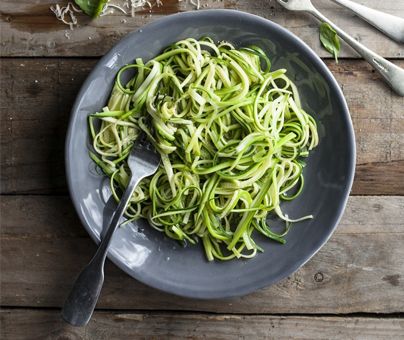 02 Aug

Low-Carb Courgette / Marrow / Zucchini Noodles

Be Better at Low-Carb Pasta or Courgette Noodles or Zucchilini or Marrow Noodles

Since The Real Meal Revolution first came came out in South Africa, these noodles have been available, pre-packed, on the shelves of all three of the major supermarket chains.

While you can buy them in the store, I argue that the store bought variety, although made in the exact same way, can't compare to the ones you make yourself.

It comes back to time, and heat.

The courgetti in the stores have had time on the shelf and the warehouse and by the time the get to your pan, have had time to release liquid and go a bit mushy. This has a massive impact on the end result. Courgettes have the same reaction to a cold pan and moisture that steaks do. They leech their juices out, and go soggy and general average. For that reason alone, I encourage you to make your own and cook them within hours of cutting them.

This is how I think you should do it.

INSERT LINK HERE

Your first step is to get a decent spiralizer. The handheld ones are cheaper, but they totally suck. The shape and size one in the picture is the only one I would bother using. There are many brands, and that choice is up to you.
Step 2 – spiralise your courgettes.
Step 3 – get a heavy based pan really really hot and drop in some oil (coconut, olive, it depends what you're serving them with)
Step 4 – drop the courgetti into the pan (If it doesn't sizzle, remove it. The pan isn't ready).
Step 5 – don't move the pan, just use tongs or a wooden spoon to mix them around gently.
Step 6 – once they have a little bit of colour and they have wilted, remove them from the heat and serve.

For the members I shot a few more recipe videos.
I made Courgetti with pinenuts, mint, parsley and warm vinaigrette.


I also made char-grilled courgette, blue cheese and walnut salad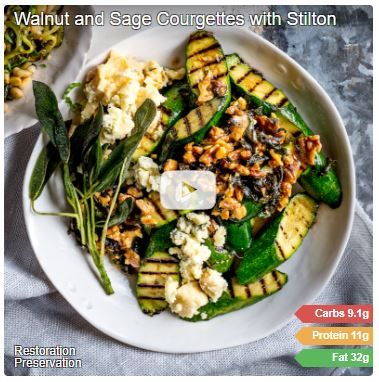 and a good old classic buttered courgettes.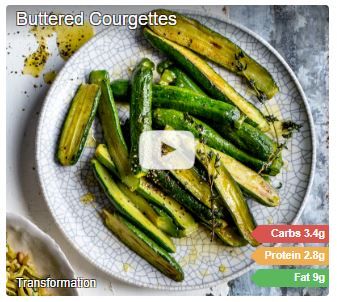 I hope you like them 🙂
Jonno
If you want to cook courgettes like a champ, we've got some pretty awesome courgetti recipes available for members of Real Meal Revolution. We also boast a host of other tools like customizable meal plans, meal tracking tools, and best of all, a fully intuitive shopping list generator that adjusts to the amount of people your feeding for each meal of the week.
For more on that, check this out.
If you want to start small, and just find out what foods you should be eating on a low carb diet, download our low-carb real food lists.