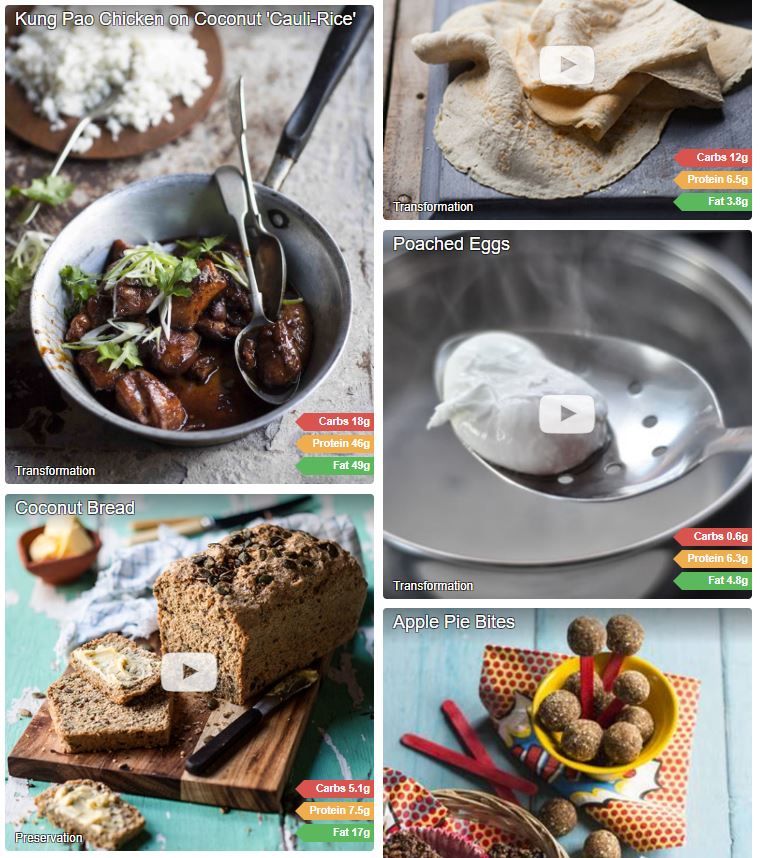 28 May

Low Carb Banting Recipes by Real Meal Revolution
Need Low Carb Banting Recipes?
Check this out…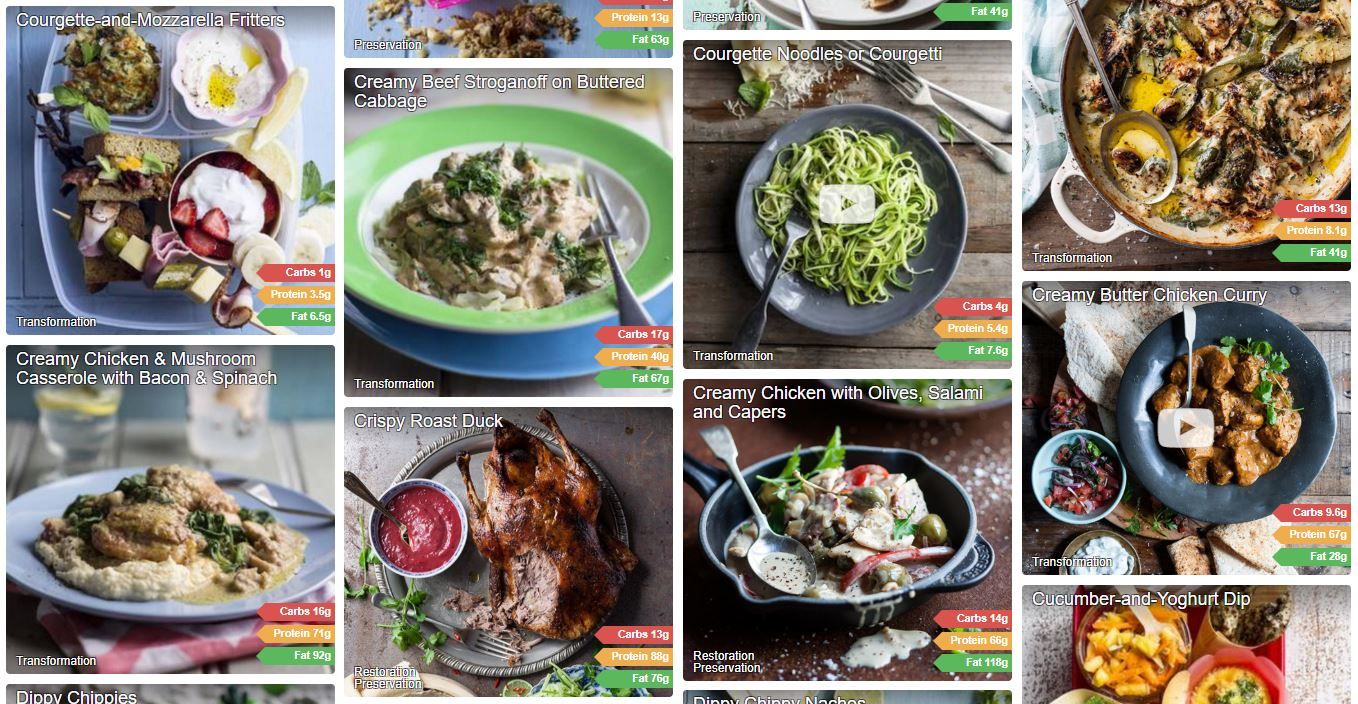 If you're one of the luck 400,000 people with a got a copy of Real Meal Revolution or Super Food for Super Children (Raising Superheroes), you have a few of our recipes in your arsenal already.
You might like to know, Our Banting Online Program has more than double the amount we have in our books, AND, that the Banting Online Program takes those recipes to the next level, at half the price, depending where your country sits on the Big Mac Index.
If you're wondering how a recipe can make losing weight easier, here are five things our members never do when they follow ours:
Write endless shopping lists and waste time running around stores
Count carbs
Buy expensive low carb or diet products
Starve
Eat bad food
True story.
Real food is the only thing we will ever tell you to eat. Lots of it. And really well cooked. By you.
We can say this because our recipes are designed to make you cook better and faster.
And then there is all this other stuff.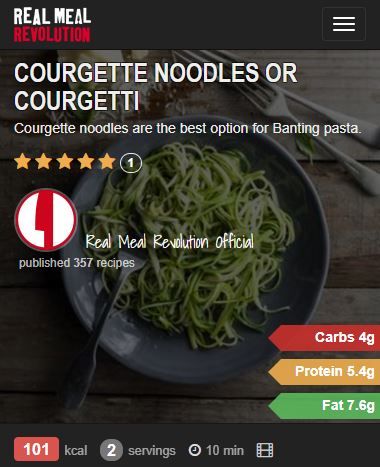 If you want to get technical, all the micro nutrient data is there for you. That's getting a bit deity, but our members asked for it, and they got it.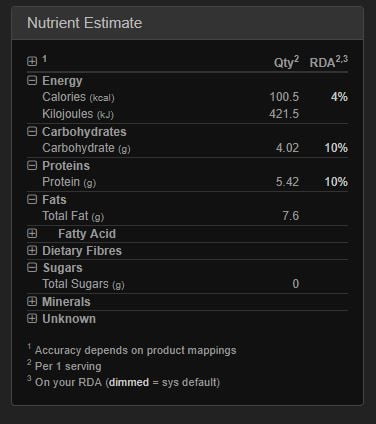 Sometimes we need someone to hold our hand through a recipe, or to actually just cook it in front of us. So, we shot vids of Jonno cooking all of his favourites so you can see exactly how he does it. Just look out for the recipes with the 'Play' icon on them for videos.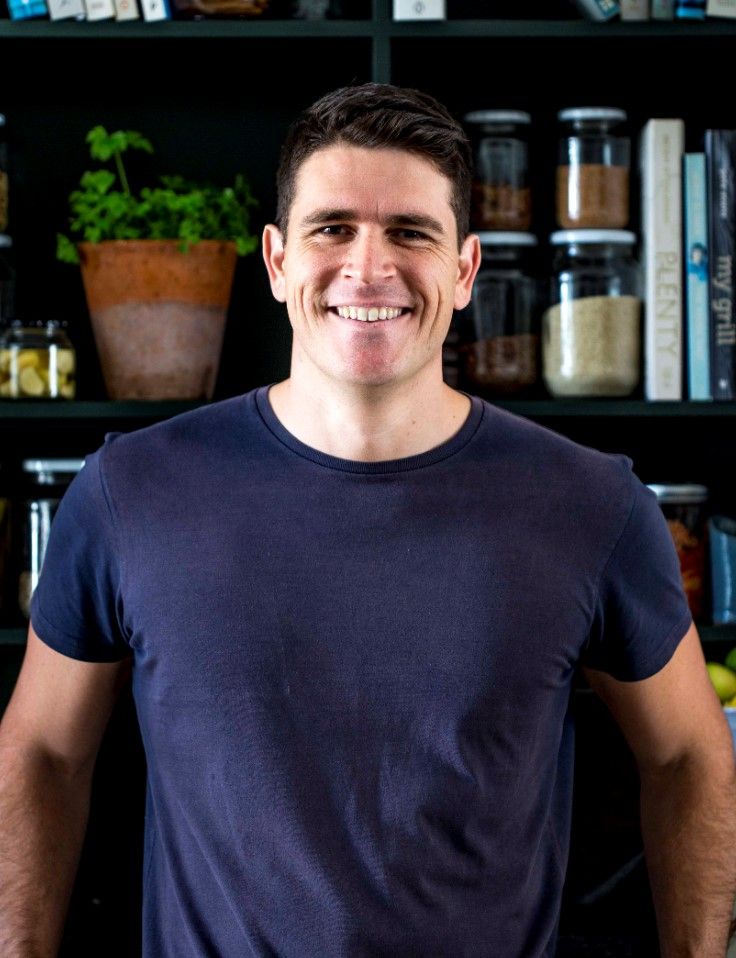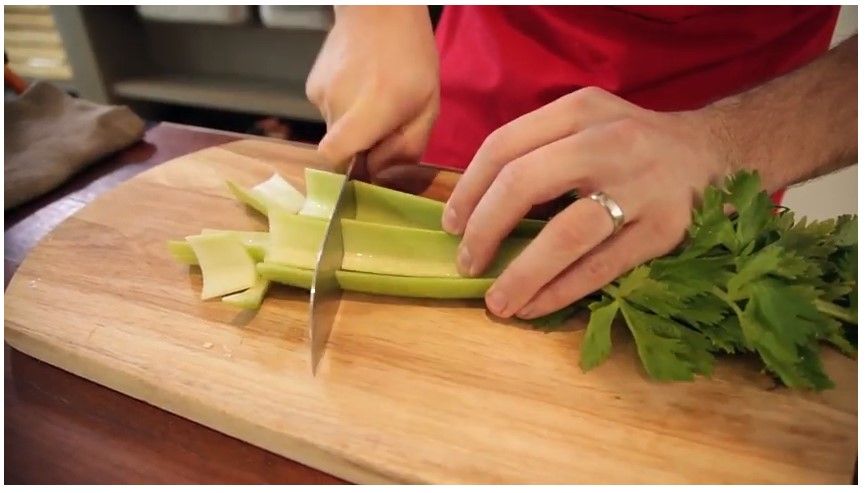 With low carb, some prefer eating a large breakfast, some a big lunch and the rest like having their main meal at dinner. With that in mind, we've been very careful to spread the balance of recipes across all three meal times.
To name a few, our favourite breakfasts are Bacon-fat cherry tomatoes with bocconcini.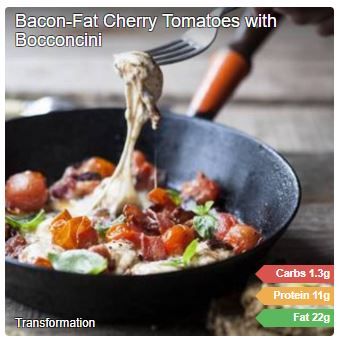 For lunch we'd recommend any dinner, or one of any of our lunch box ideas.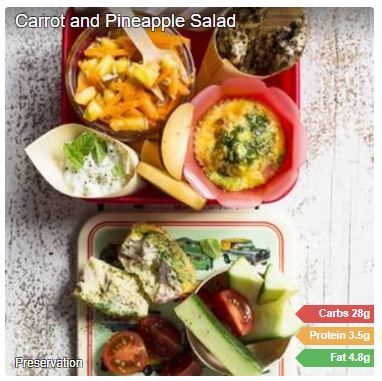 And for dinner, we've converted some of the classics to suit the low carb list of ingredients. And beef and cauli-mash pie is about as classic as it gets.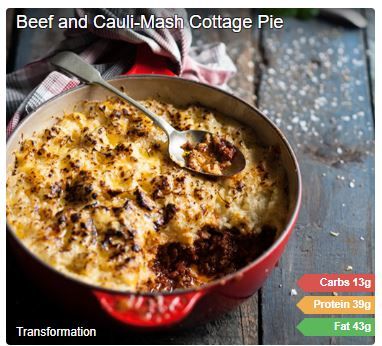 If you're serving dinner for yourself, or a family or four, or six, all you need to do is change the serving size on each recipe before you add it to your shopping list and scales immediately.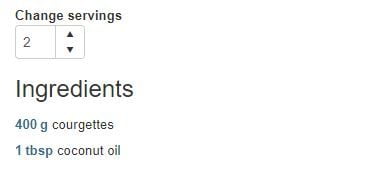 Change from 2 servings to four servings and watch.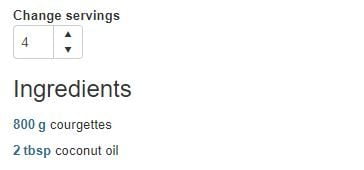 If you're worried about spending time and effort cooking something you won't like, look straight to the feedback from other members. It keeps us on our toes, and it help you find what you're looking for.

And of course, once you've found what you're making for dinner on any given night, or every night, you can simply print your shopping list and hit the store straight away.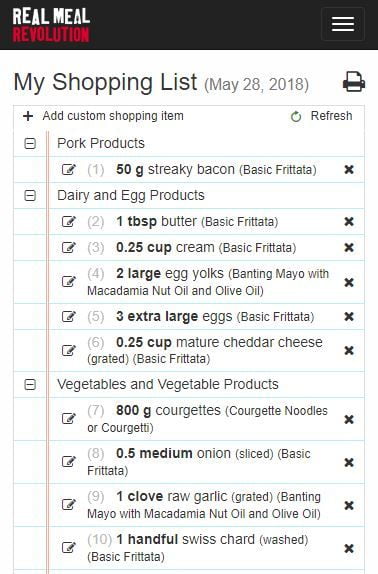 If you're the kind of person who hates doing admin, let us do it. Just choose what you want to eat, push print and hit the shops. Our shopping list will make your life a breeze so you can focus on cooking and spending time with the family.
If doing less and getting more is something that revs your motor, you'll probably dig our online program. All of the functionality above, along with meal plans, tracking tools, a bustling community and regular updates come built in for all members.
You can get more info here.
And if you want to start small and just find out the right foods to eat, you can download the low-carb Banting food lists here.