10 Jul

Willemien Niemand

192 Dugmore Street
Pretoria, Gauteng 0186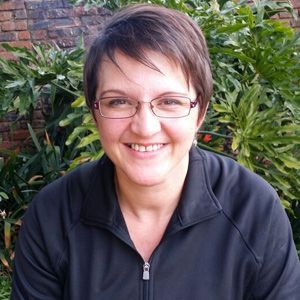 192 Dugmore Street
Queenswood
Pretoria, Gauteng
South Africa
0186
Qualifications:
Certified Banting Coach
Certification Date: 5 July 2016
In 2002 I was diagnosed with type 2 diabetes. The "healthy" food I was told to eat was tasteless and I was constantly hungry. Seeing no positive results I gave up completely and I was eventually using more than 100 units of insulin per day in an attempt to control my diabetes. Feeling fed up with my health spiraling out of control, after a particularly bad carb binge one day, I decided it was time to make a permanent positive change to my lifestyle.
Before I found Banting I thought I would remain overweight for the rest of my life. Now I want others to know there's a solution – and it's tasty, fulfilling and will help in more ways than simply losing weight. I have always been passionate about working with people and helping them succeed is highly rewarding. Becoming a CBC has allowed me to make a difference in the lives of others by improving their health and well-being.
I firmly believe Banting is a lifestyle – and this only becomes possible when you allow its principles to influence every single food choice you make. My main focus as your coach is to empower you with knowledge and keep you focused on achieving your short and long term goals.
You might be Banting for yourself, but with the help of your fellow Banters in group meetings, you'll never have to face challenges by yourself. We will learn a few tricks which will help you navigate difficult situations and you'll become a Banting pro in no time!