31 Jul

Trish Parsons

Hilton Avenue
Pietermaritzburg, KwaZulu-Natal 3245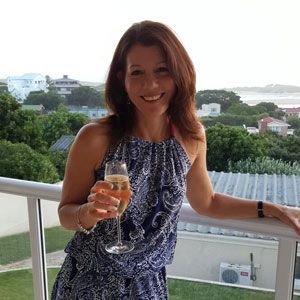 Hilton Avenue
Pietermaritzburg, KwaZulu-Natal
South Africa
3245
Qualifications:
Certified Banting Coach
Certification Date: 20 October 2016
I am a newly Certified Banting Coach with a passion for Banting, I believe that apart from the weight loss benefits of following a low carb high fat diet, our lives can be transformed by the many other benefits that come our way.
Since embarking on this way of life about two years ago I have felt healthier, stronger and more energetic than ever before!
My aim as your Banting Coach is to guide you on this lifestyle journey which hopefully will translate to living a more active and healthier life, and making real choices to start getting the most out of what life has to offer, no more sitting back and watching from the sidelines if what you really want to do is get stuck in!
Banting is about going back to basics and eating real and enjoying real food and all the wonderful benefits that follow on from there! Being a part of this group will give you all the support and information you need to equip you on your journey to a healthier, happier you. This is not just a weight loss group, but rather a platform to discovering the benefits of living life to your fullest potential without being weighed down by the baggage of bad eating habits.