05 Jul

Tracey Mienie

Stanhope Road
South Shields, Buckinghamshire NE33 4RU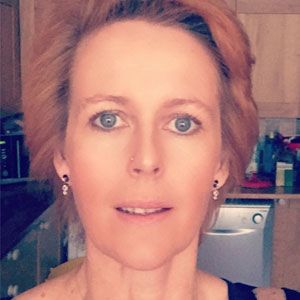 Stanhope Road
South Shields, Northumberland
United Kingdom
NE33 4RU
Qualifications:
Certified Banting Coach
Certification Date: 20 October 2016
I have spent my entire life with the feeling of shame that I was responsible for how I looked. That I had eaten too much of the wrong type of foods or not exercised enough. I told myself that I didn't care what others thought, and built myself a tough exterior. I tried every type of diet possible and if I did manage to lose a small amount of weight, once I returned to my past eating habits I gained it all back and more.
I went to the extreme as I felt trapped in my own body. In January 2008 I had a gastric bypass and yes it was fantastic. I lost weight at a phenomenal rate, I looked good and felt great. Two years later I developed reactive hypoglycaemia a side effect that they don't tell you about. The medical professionals in this field will say its "dumping" from eating high sugar or fatty foods. It got to a point when the diet they were asking me to follow was making me sick. I had constant blood sugar spikes and even worse dips and started to gain weight again.
I asked why this was happening and if I could stop gaining and even reverse it. I was told no; the best I could hope for with strict dietary control is to halt any further weight gain. I had put on 50lbs from my lowest weight after my bypass and I was sick. I could not leave the house for fear of a hypo and even taught my daughter of 5 how to ring the emergency services.
The funny thing is I still believe with pride that I am responsible for how I look and more importantly how I feel, but I have something different now and that is knowledge. I know that following a Banting way of life has completely changed me. I can for the first time ever have control over what my body uses as fuel to survive and not be controlled by my food as if it is an addiction.
I do care what others think of me but that is not tied to how I look. I have been able to let down my guard and be more sensitive to how other people feel. I can hold myself up with pride and confidence in what I have achieved, but it's not rocket science. So many more people like me, could benefit from just a little understanding and knowledge on how to change their lives for the better.
I have followed this lifestyle successfully for three years, I have maintained my weight for two years. But the benefits I have reaped far outweigh the weight loss. I have more energy, mental clarity, I have control, I sleep better, I no longer have hypos.
I am so excited that I have taken the steps to be part of the movement to change the obesity crisis we facing.