31 Jul

Theo Truter

Elray Avenue
Haarlem, North Holland 2021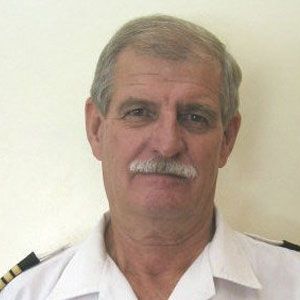 Qualifications:
Certified Banting Coach
Certification Date: 5 May 2016
My wife and I first started reading The Real Meal Revolution (RMR) book in 2014. We were both surprised and delighted to discover that all the food which earned the Real Meal Revolution's stamp of approval was incredibly delicious: Spinach and cream, meaty salads drizzled in olive oil, eggs and bacon fried in butter, etc. Who could possibly complain about this way of eating!?
We saw the benefits of our diet change right away. I lost a whopping 25kg and my energy levels improved drastically. Inspired but this rewarding lifestyle I read and absorbed as much as possible about low carb high fat (LCHF) eating. As a pilot in training, Banting was a great help in passing my Argon laser trabeculoplasty (ALTP) medicals which has furthered my aviation career.
Eager to help others transform their lives through Banting, I am very grateful for the opportunity to become a Certified Banting Coach for The Real Meal Revolution. Fellow Banters attending my group meeting also stand to benefit from my position as a Community Change Agent for the Noakes Foundation's initiative, Eat Better South Africa.
Does this sound just like what you need in your life? Join us and enjoy the support of a community of Banters just like you. We will work together to achieve your individual goals as you learn the necessary skills to start living the life, until now, you have only dreamt about!