19 Jul

Sofie van Steenberghe

Kwinkeleer Street
Roosdaal, Ontario 1760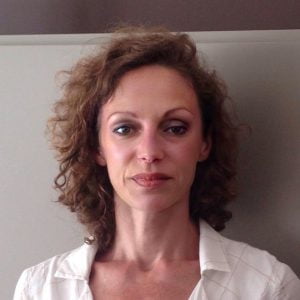 Mobile number: +32 474239003
Roosdaal
Vlaams Braant
Belgium
Qualifications:
Certified Banting Coach
Certification Date: 4 September 2018
Certified raw nutritionist
Weight-loss consultant/coach
As a teenager, I struggled with my weight, had a lot of skin problems and suffered from IBS.
I was trying all kind of diets, did a lot of sports, but that didn't help. My doctor told me it was just puberty and I would grow out of it. After our youngest son was born, I still suffered from IBS, I still had acne and the weight struggle went on. So I guess I didn't grew out of it …
Our kids grew up, but around the time our youngest one turned eight, he started gaining weight, had problems with digestion, got skin problems, …I had always been in to the so called 'healthy' food, cooking fresh meals every day and still he became so overweight that he got bullied at school. That was the time when I realized something wasn't right.
I started doing my own research, bought some books about food combinations and what it does with our digestive system and started reading. This soon led me to wanting to know more and to better understand what is happening in our bodies in relation to the food we eat, so I decided to go back to school and get my degree as an nutritionist/ food & health consultant.
At the time I was working as an independent interior architect, so I could schedule my classes into my work agenda. I also took an online class and got my degree as a Raw Food Coach. But I didn't stop there, I simply had to learn more and in my search, I came across the LCHF diet.
After doing some research on it, I was convinced that this was the way to go and my son and I started our 'Banting' journey. Within  a few weeks our IBS got so much better, skin problems disappeared and as a bonus, we started to lose weight.
Our friends and family asked what we were doing to loose the weight and have so much energy. Then in 2016, the Real Meal Revolution book was translated in Dutch and promoted via Facebook. When I saw this, my first thought was "Finally". Now it reaches Europe (Belgium).
I immediately contacted the publisher and got a hold of a copy, realizing that this was a breakthrough to get friends and family on board, because now the LCHF diet caught the attention of the media around here as well.
It was time for me to follow my dream to get the knowledge out in Belgium too and to help people understand and realize what is going on, what food does or can do to our body and to help others on their journey to get back their health and to reach their awesome weight goal!
So I decided to quit my job as an interior architect and to become a nutritional coach, a lifestyle coach, A BANTING COACH !
I do believe it is very urgent that we take care of our generation and the next ones to follow and to educate them properly.
You can achieve anything if you set your mind to it! Believe in yourself!