31 Jul

Simon van der Linden

Florida Road
Cape Town, Western Cape 8001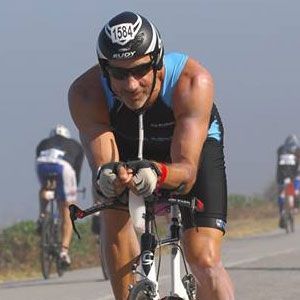 Florida Road
Cape Town, Western Cape
South Africa
8001
Qualifications:
Certified Banting Coach
Certification Date: 8 April 2017
My Banting journey began with Prof Tim Noakes in 2010. I was intrigued by his complete change in perspective regarding carbohydrates. When he went on record to state that what finally made him 'go public' (or words to this effect) on LCHF was a book called the Big Fat Surprise, I immediately reached for my Kindle and purchased the book.
I found the book absolutely riveting, as I have always tried to eat the right foods. On reading this book, I realized that perhaps eating pasta instead of meat, low fat yoghurt and muesli instead of egg and bacon, margarine instead of butter and fat free milk instead of full cream milk, was not an optimal diet.
I found the notion of sugar being addictive particularly interesting. Freeing myself from the tyranny of the 'hunger' addiction sounded very appealing.
(I met Nina Teicholz when she was in SA, to specifically tell her how I regarded her book.)
I have always been interested in helping others and by leading by example. I've never been a follower, and the idea of assisting interested people to change their lifestyle for the very significant better through the LCHF diet appeals to me – specifically as I eat a LCHF diet and I know how well it makes me feel. (any other diet does not appeal to me at all)
I am 51. I am in excellent condition for my age, as a result of lifestyle (and genes). I have vast experience in group dynamics, having been a General Manager overseeing large teams for many years in my corporate career.
I have always been a servant leader, so encouraging and sharing success comes naturally to me.
I am recently into triathlons, having completed the 2016 and 2017 full Ironman in PE (I have committed to 10 consecutive full PE Ironman)
LCHF has been extremely good to me, regarding keeping at my ideal weight, I have been absolutely injury free, I have plenty of energy to exercise everyday (no flat spots) and I can remember feeling hyperglycemic when I used to eat carbs, often having to stop half way through my exercise, dreaming of Chocolate and peanut butter sandwitches.
This never happens anymore.
I'll try to assist my group to have the longer term view. How can going really get tough? We will be destroying addictions and changing paradigms… if framed properly and consistently, members will find they they are able to embrace the LCHF approach without resorting to cheating.