20 Jul

Sharon Atkins

Castle Pines Terrace
Cape Town , Western Cape 7441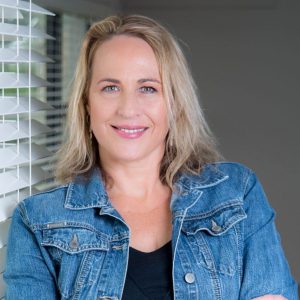 Castle Pines Terrace
Sunset Links
Milnerton
South Africa
Qualifications:
Certified Banting Coach
Certification Date: 23 March 2018
"The Greatest Wealth is Health"
I am a Banting Coach, qualified Health Coach and a passionate Banting and
LCHF follower and have been for the last 4 years.
I spend my time reading all the latest research and news and also writing on
my own Wellness blog.
I consider myself a "Wellness Warrior" on a mission to help people reach
their Awesome Weight and live an inspired life.
Banting is an incredibly healthy, simple life changing way of eating and
lifestyle.
My story-
I have lost 15 kgs on the Banting diet and have managed to keep off the
weight.
There have been moments where I have put on a few kgs, but I have learnt to
manage these with watching my emotional eating patterns as well as getting
right back onto the Banting and LCHF lifestyle.
I love inspiring others to live lives of vitality and lasting wellness.
Coaching support has been proven as a successful means to a sustained life
change.
I offer Accountability and Support to help you achieve your weight loss and
wellness goals.
Also, guidance on nutrition and adapting to a banting, low carb and keto
diet/ lifestyle using the Real Meal Revolution Platform.
This has been developed by fully certified nutritionists and is used by over
200,000 people around the world.
What you get:
* Personalised Coaching
* RMR Platform Online Subscription
* WhatsApp Support Group
* Inspiration and Guidance
* Recipes, Meal Plans, Tracking Tools, Carb Counter, Shopping Lists
* Banting Tips, Ideas, Research, Stories, Scientific Research
* Ongoing Support
Get to your Awesome Weight!
Email or WhatsApp me to set up a Discovery call
[email protected]
In this session, we'll talk about your goals and how you can reach them.
Usually, it's a lot of fun. If I can help you further, I'll tell you how,
but there's no pressure.
"After 14 weeks of Health and Banting Coaching with Sharon, I'm transformed
inside and out. I'm slimmer, fitter, healthier, more radiant and more
vibrant. I've dropped a couple of sizes. I'm fitting into jeans I haven't
been able to wear in years. My mind is also clearer, I'm more productive,
more confident and self-assured. I've learned how to link my values to my
goals in every aspect of my life and as a result, I'm achieving faster
results.
"I've learned incredible tools for effective and long-term lifestyle change
like TRE (Time Restricted Eating) and HIIT (High-Intensity Interval
Training) and I love how easy they are to add to my daily regime. In short,
my life will never be the same again. I feel amazing! Sharon, you are an
absolute STAR! Thank You for your input and your incredible generosity."
Lauren Kinghorn