28 Jul

Sarah Murphy

Chester Court
Newquay, Cornwall TR7 2SB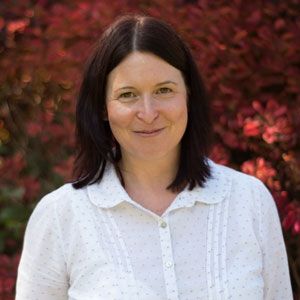 Chester Court
Newquay, Cornwall
United Kingdom
TR7 2SB
Qualifications:
Certified Banting Coach
Certification Date: 20 October 2016
Other Relevant Qualifications:
Naturopath & Herbalist
I started Banting when I realised I had some weight to lose. After five years naturopathic study, I believed I had all the knowledge and tools required to put things right. It was only when I saw the flaws of my conventional ideas around food that I panicked and consequently began the process of unlearning everything I thought I knew about health and nutrition.
I run a busy clinic in Cornwall, where I practice as a naturopath and spend a lot of time talking to people about how to improve their health through diet. Since discovering the benefits of Banting my main area of focus is the relationship between obesity and insulin resistance. I use my knowledge and personal experience in this area to help people in my local community who are struggling with chronic health problems.
My greatest ambition is now to share what I've learned with others so they are empowered to take charge of their own well-being through choosing the correct diet. I'm a registered herbalist and blessed to be able to combine my knowledge of plants with what I've learned about Banting and nutrition.